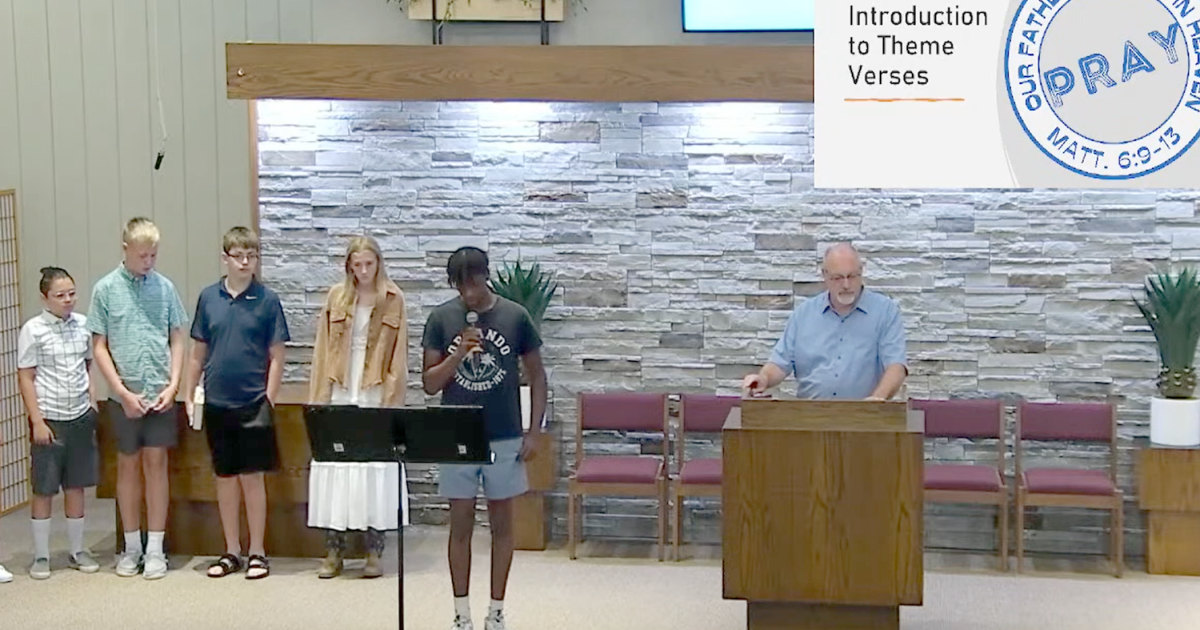 Before students and teachers from Sheldon (Iowa) Christian School headed back to school this month, they and their families met for worship together at Immanuel Christian Reformed Church in Sheldon. The service–co-hosted by Immanuel, First, and Living Water CRCs, also in Sheldon–has been a tradition since 2009. Former principal, Pete Van Velzen, said the Sunday evening service makes it easy for parents, grandparents, and supporters to attend and is a way to "enhance the relationship between the school and area churches."
The service recognized the school's theme and verse for the 2023-24 year: Pray, Our Father Who Art in Heaven, Matt. 6:9-13. Students read Bible verses, one for each month of the upcoming school year, focused on different aspects of prayer. They also led the congregation in reciting The Lord's Prayer. 
Pastor Brian Dunn, lead pastor at First CRC, preached from Matt. 6:5-15 and also highlighted Lord's Day 45 in the Heidelberg Catechism, "Why is prayer necessary for Christians?" Dunn focused on "meeting the Lord through prayer," which he said is the broader purpose of prayer,  and on the impact prayer can have on the various parts of the school community. 
After a blessing was given to all students, staff, and supporters of Sheldon Christian School, Pastor Jesse Walhoff, from Living Water CRC, prayed for God's blessing upon the coming school year. 
The pastors appreciate this yearly connection between their congregations and the school. 
"It is truly a blessing to be part of this community and specifically this event," said Walhoff. "There are many communities whose churches do not associate with one another but we have the blessing of not only associating with, but worshiping and partnering with one another for the proclamation of the Gospel to our students."
Dunn added, "This service does a good job of allowing families that attend the school to reconnect after a long, good summer and support our kids and our community as we move forward into the fall."