Father, we pray for every school across the nation. This coming school year, let revival break out on every campus!
Intercessors, the school year is starting soon! Are you praying for children across the nation as they return to education?
Our Pennsylvania state prayer leaders Bill and Betsy West are challenging believers across the nation to pray this week before children return to school. IFA is inviting you to follow these 4 simple steps:
Go to your nearest school,
Get out of your vehicle,
Pray for your nearest school and the new school year!
Finally, take a picture of your feet on the campus. If you would like to do so, we invite you to share this photo on social media with the hashtag #footprintsoncampus.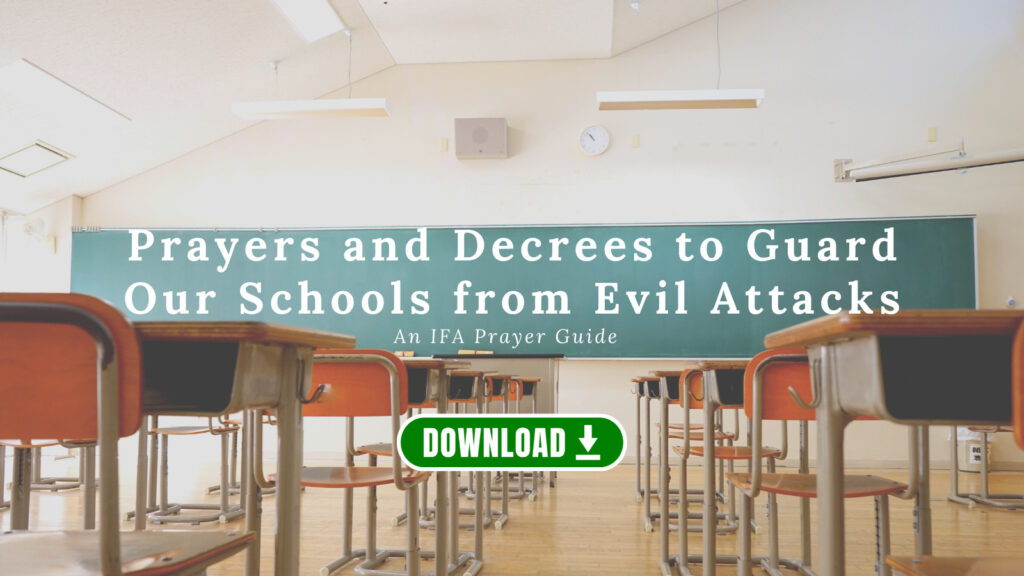 With all that is going on in our schools, we think it is important to take the time to pray for every student, teacher, and administrator to choose to follow Christ. Let's ask for God to change our school system from the inside out.
Together, we can cover our education system in prayer!
Share this article to encourage believers to pray for our schools.
(Photo Credit: Ivan Aleksic on Unsplash)