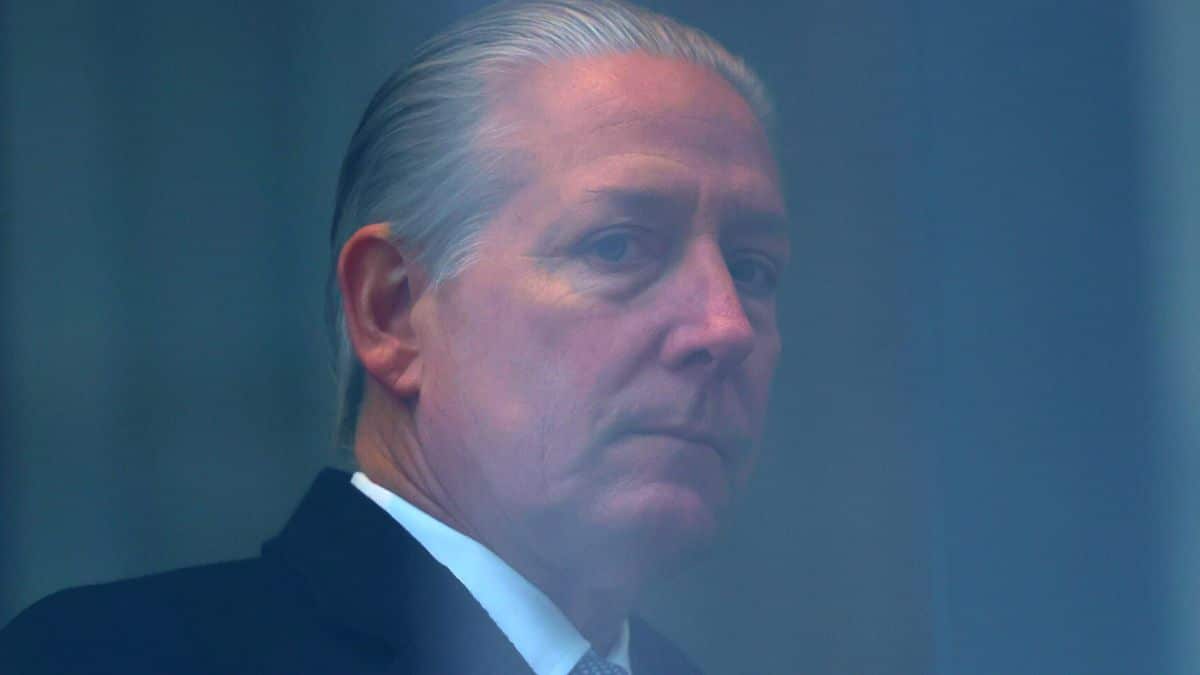 Originally published August 16, 2023 7:43 am PDT
Charles McGonigal, the former Special Agent in Charge (SAC) of the FBI's Counterintelligence Division in New York, has admitted to conspiring to breach U.S. sanctions on Russia.
The former senior FBI agent played a pivotal role in the 2016 Trump campaign investigation concerning alleged Russia "collusion."
On Wednesday, McGonigal pled guilty before U.S. District Judge Jennifer H. Rearden to conspiring to violate the International Emergency Economic Powers Act (IEEPA) and committing money laundering in association with Russian oligarch Oleg Deripaska.
Damian Williams, the United States Attorney for the Southern District of New York, asserted that, "After his tenure as a high-level FBI official who supervised and participated in investigations of Russian oligarchs, Charles McGonigal has now admitted that he agreed to evade U.S. sanctions by providing services to one of those oligarchs, Oleg Deripaska."
Williams emphasized that his office remains steadfast in ensuring accountability for those who sidestep U.S. sanctions for personal financial gains.
Matthew G. Olsen, the Assistant Attorney General of the Justice Department's National Security Division, was unambiguous in his indictment of McGonigal.
Olsen stated, "Charles McGonigal, by his own admission, betrayed his oath and actively concealed his illicit work at the bidding of a sanctioned Russian oligarch."
He continued by stressing the Department of Justice's unwavering commitment to "pursue and dismantle the illegal networks that Russian oligarchs use to try to escape the reach of our sanctions and evade our laws."
According to a press release, Executive Order 13660 was issued in 2014 by the President, declaring a national emergency related to the situation in Ukraine.
This order essentially blocked properties of individuals perceived to be undermining the sovereignty or territorial integrity of Ukraine.
On April 6, 2018, Oleg Deripaska was named a Specially Designated National by the U.S. Department of the Treasury's Office of Foreign Assets Control (OFAC) due to findings that linked Russian governmental actions in Ukraine to threats against U.S. national security and foreign policy.
FBI Assistant Director in Charge, James Smith, emphasized the significance of economic sanctions in U.S. national security policy, noting, "They must be fully and fairly applied to effectively limit the resources of those who threaten to harm the United States and our global allies."
He added that McGonigal, through his guilty plea, has acknowledged his transgressions.
"The FBI is committed to rigorously investigating reported sanctions violations and relentlessly pursue anyone engaged in such activity," Smith vowed.
Publicly filed court documents reveal that McGonigal, while actively investigating Russian oligarchs including Deripaska in his capacity as an FBI official, had in 2021 conspired to offer services to the sanctioned Deripaska.
This was in direct violation of the U.S. sanctions imposed in 2018.
"Specifically, following his negotiations with an agent of Deripaska, MCGONIGAL agreed to and did investigate a rival Russian oligarch in return for concealed payments from Deripaska," the press release noted.
McGonigal, 55, is currently facing a potential maximum sentence of five years in prison.
The sentencing will be determined by the judge and is scheduled for December 14, 2023.
The commendable efforts of the FBI New York Field Office's Counterintelligence Division, U.S. Customs and Border Protection, and the New York City Police Department were acknowledged by Williams.
The prosecution is being spearheaded by the Office's Public Corruption Unit with Assistant U.S. Attorneys Hagan Scotten, Rebecca T. Dell, and Derek Wikstrom taking the lead.