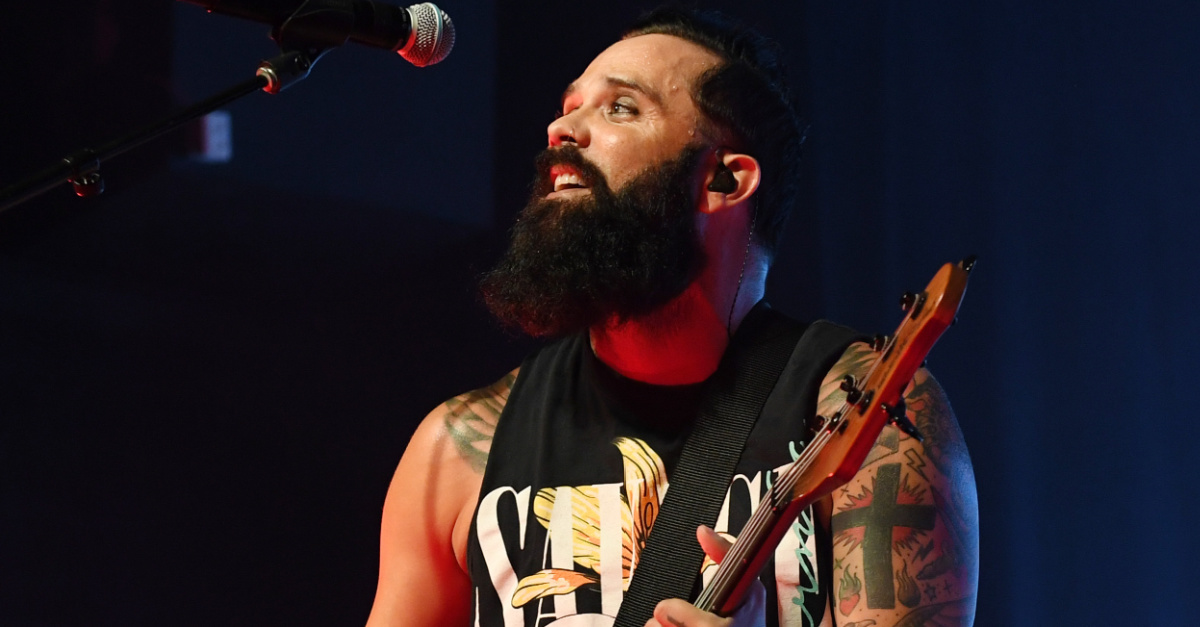 Award-winning Christian artists John Cooper and Alisa Childers say the contemporary Christian music industry needs "revival" and is too often focused on the "bottom line" due to the need to appease secular companies that run the business.
"The contemporary Christian music industry has been corrupt for a very long time," Childers said on the latest episodes of the Alisa Childers Podcast and Cooper Stuff, a "mashup" podcast co-hosted by the duo.
Both artists are well-known within CCM. Cooper is the lead singer of the band Skillet, while Childers was part of the CCM trio ZOEgirl. Each has won Dove Awards.
Childers and Cooper emphasized that they know many great artists within contemporary Christian music but believe the business goals are skewed.
"There's some wonderful people in the industry – wonderful, wonderful artists. Our friend Jeremy Camp is one of those great artists in CCM," Childers said. "But the industry itself, the infrastructure, is secular, so there are higher ups that have to be appeased as far as the bottom line – how much money they're making, how this can be marketed for mass appeal."
Said Cooper, "In terms of what your typical Christian music listener expects, this industry is broken."
A series of incidents, Cooper said, led him to address the issue. In June, Dove Award-winning artist Plumb announced her support for LGBT Pride Month. Weeks later, she and Derek Webb, the lead singer of the Dove Award-winning group Caedmon's Call, posted a picture on social media with Flamy Grant, a transgender singer. (Webb no longer identifies as a Christian.) Other former CCM artists have deconstructed, Cooper said.
"It's upsetting. It's frustrating. But it's really a microcosm of what's happening in the church," Cooper said.
"I just want to burn the whole thing down, not because of a personal vendetta," Childers said, "but because it's kind of like David when you see the big Philistine – 'How dare you speak against the armies of the God of Israel.'"
When ZOEgirl was rising in popularity two decades ago, Childers said she was urged not to discuss the topic of homosexuality with the press.
"I remember back when I first signed with my record label, they hired a media training specialist to teach us how to do interviews and how to handle tough questions and things like that," she said. "… In 1999, we were specifically instructed to not answer any question about sexuality if somebody said, 'Do you believe homosexuality is a sin?'
"… We were specifically instructed right there in the offices of our record label, 'Do not answer that question.' Just divert to something else or just say, 'That's not for me to decide. That's for God to decide.' We were given pat answers to give to that question way back then. And I remember way back then going, 'Well, heck, no, I'm not going to not answer any question that God has spoken on.'"
Childers said she is grieved that "you have established Christian labels that have been around for 20, 30, 40 years, who are now saying, 'No, we're going to stand by our artists who are going against the historic gospel of Jesus Christ.'"
When Childers was an artist, "there was absolutely no accountability as far as what your life should look like or what would be expected of you morally," she said.
"Now we've come to the point where we're seeing quote-unquote Christian music artists come out affirming of LGBTQ plus, affirming all sorts of things that are not historically Christian ideas. And I think it's left a lot of people confused [and] thinking: Why is CCM music promoting some of this stuff?"
The issue is significant, Childers said, because music impacts the church.
"The church is going to be influenced by the music that it listens to," Childers said. "Artists have always been ahead of the culture curve. What you listen to, what your artists and musicians are saying today is what you'll be saying tomorrow. And so there's such a big influence, I think, coming in from Christian music."
Said Cooper, "We are getting our butts handed to us. … The devil is just kicking our teeth in every single day."
Photo courtesy: ©Getty Images/Ethan Miller/Staff
Video courtesy: ©Alisa Childers
---
Michael Foust has covered the intersection of faith and news for 20 years. His stories have appeared in Baptist Press, Christianity Today, The Christian Post, the Leaf-Chronicle, the Toronto Star and the Knoxville News-Sentinel.