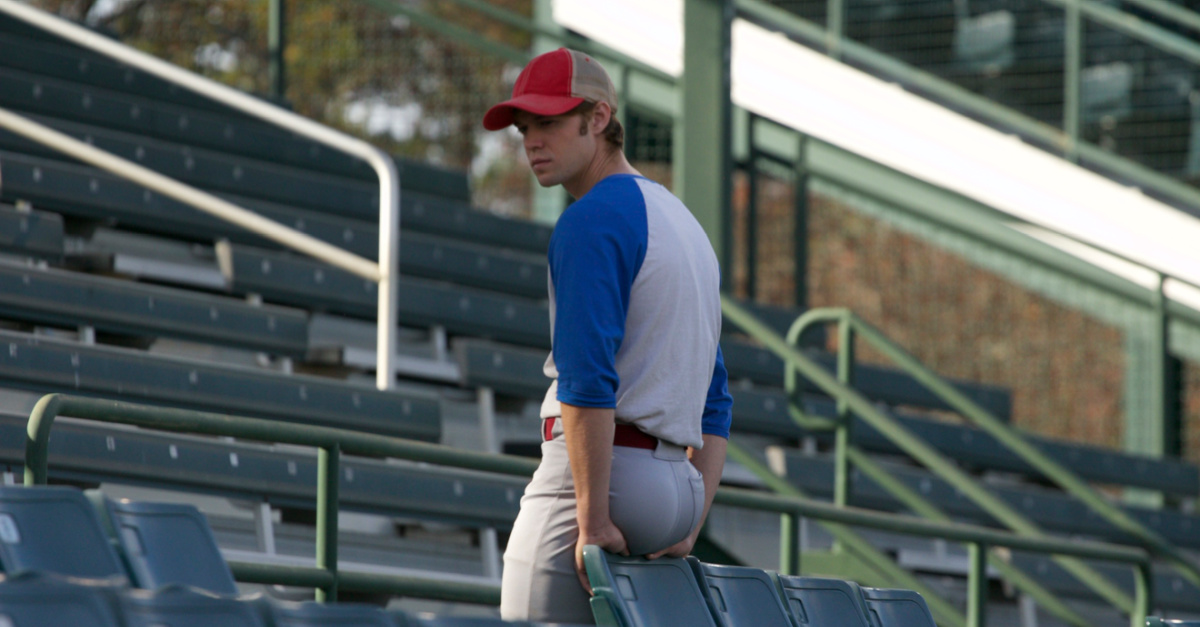 A new faith-centric film starring Dennis Quaid and Colin Ford spotlights one of the most inspiring and unknown stories in the history of professional baseball, even though its subject never made it to Major League Baseball.
The Hill (PG) tells the story of Rickey Hill, who was born with a disability that required him to wear leg braces but nevertheless had a natural ability to hit the baseball while standing at the plate. Hill overcame multiple obstacles – including bullying and skepticism about his ability – to make it to the minor leagues, where he led his team to a championship in the 1970s.
The film releases in theaters on Aug. 25.
Quaid (Blue Miracle, American Underdog) portrays his father, who was a pastor and didn't think Hill should play baseball due to his disability. Ford (Walker, A Thousand Tomorrows) portrays Hill.
Ford says the film's themes focus on family and faith.
"[It's] also about the dedication of pursuing one's God-given talents," Ford told Christian Headlines. "Rickey had an insane belief in himself and insane belief in his faith. And I think that they were linked. Rickey said to me that when he would swing the bat, he would feel like it wasn't even him doing it. He would feel like there was another force or power at work essentially."
Angelo Pizzo, who wrote the script for Hoosiers (1986) and Rudy (1993), co-wrote the script for The Hill. Director Jeff Celentano previously said he was "setting out to make an iconic film in the classic sense, a beautiful sweeping and powerful inspirational story" and "one that will stand the test of time."
Ford said he wanted the role as soon as he learned of Hill's story.
"After realizing all the adversities he faced and the struggles that he overcame, I was just blown away by what he was able to do, and immediately was figuring out how I could be a part of," Ford said.
Ford and Hill met on set.
"Rickey was able to get together with me before my first day of filming, which is great. So before even stepping on the set, I got a chance to sit down with the man himself and talk about baseball, talk about some mannerisms," Ford said. "We chatted a lot about his swing. He was pretty particular about the way he swung the bat."
The two bonded.
"He's like, 'I can still do my swing,'" Ford recounted, laughing. "And he's got a back injury. And I am like, 'Rickey, don't get hurt before we film the movie!'"
Photo courtesy: ©Briarcliff Entertainment, used with permission.
Video courtesy: ©Briarcliff Entertainment
---
Michael Foust has covered the intersection of faith and news for 20 years. His stories have appeared in Baptist Press, Christianity Today, The Christian Post, the Leaf-Chronicle, the Toronto Star and the Knoxville News-Sentinel.