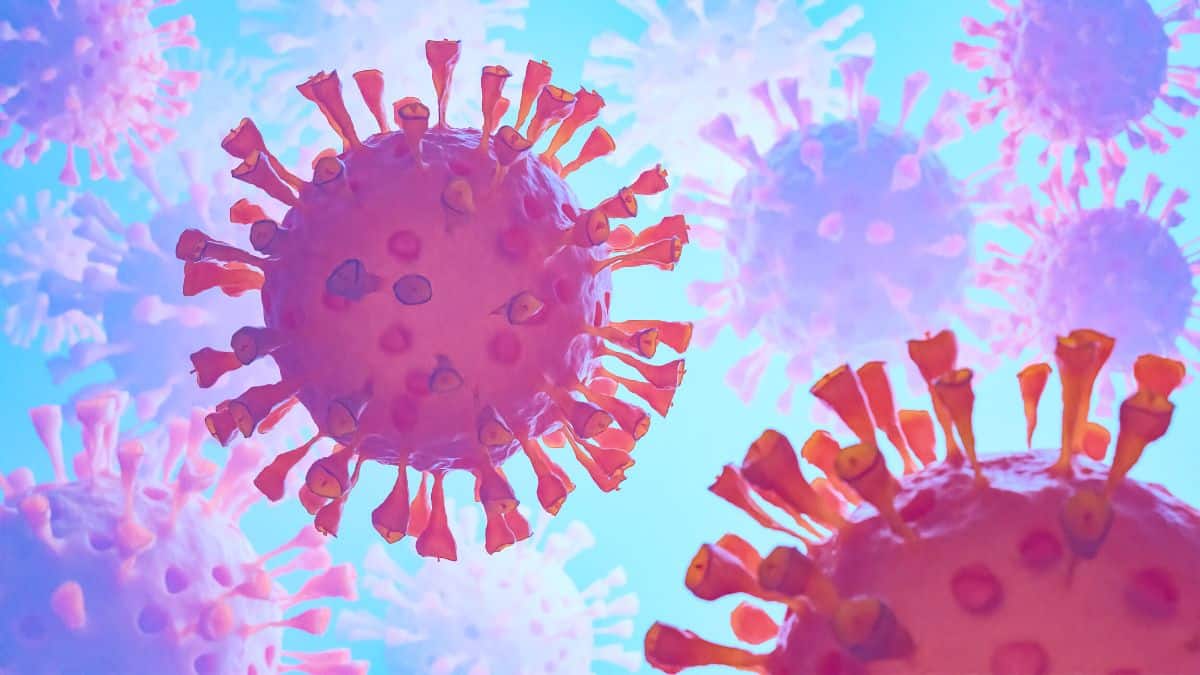 Originally published August 14, 2023 8:16 am PDT
Hospitalizations in the United States from coronavirus Omicron variant "Eris" are on the rise around the country despite high rates of vaccination, raising questions about the drug's efficacy.
The rise in hospitalizations from COVID-19 comes as 270,227,181 (81.4%) Americans have received at least one dose of the vaccine, according to data from the U.S. Center for Disease Control and Prevention (CDC) as of May 11.
The vast majority of U.S. citizens have received a shot, and now Eris (EG.5) "is spreading quickly," The New York Times is reporting.
"Concern is rising about the Covid-19 variant EG.5. This week, it became the dominant variant in the United States, and the World Health Organization classified EG.5 as a 'variant of interest,' meaning it has genetic changes that give it an advantage and its prevalence is growing," The Times report said.
COVID-related hospitalizations are up more than 40% off of recent lows hit in June, per Reuters.
The variant was identified in China in Feb 2023.
It was first detected in the U.S. in April and represents a descendant of the Omicron variant XBB.1.9.2.
Eris reportedly has a mutation that "helps it to evade antibodies developed by the immune system in response to earlier variants and vaccines."
The variant has "become the dominant strain worldwide, and it could be one reason Covid cases have started to rise again."
A new COVID vaccine is due out next month, but it does not target Eris specifically. Rather, it was designed to target XBB.1.5, a subvariant that is only "genetically similar to EG.5."
Experts are now acknowledging that vaccines people take today cannot stop new variants of tomorrow.
"The vaccines that they've had are too far removed from where the virus is right now and where it's going," said Dr. Eric Topol, executive vice president of Scripps Research in La Jolla, California.
In response to high U.S. vaccination rates not stopping hospitalizations and the emergence of new vaccine-evading variants, demand for the vaccine has dropped sharply.
"Despite several years of public health messaging that the vaccine is the best way to protect oneself against COVID-19, demand for the vaccine has dropped in every campaign since 2021," Reuters notes.
Last year, Pfizer and Moderna's vaccine sales topped $56 billion worldwide, though analysts only project around $20 billion for this year.
Jefferies analyst Michael Yee said, "Take a look at what happened last winter. It was 50 million in the US, and it seems likely to be lower than that, given that there's less concern about COVID this year than last year."
1,579,416 injuries have been associated with the COVID jab and 35,726 deaths.
The CDC still claims that COVID vaccines "are safe and effective at protecting people from getting seriously ill, being hospitalized, and dying."
But vaccines are not the only method for treating COVID.
Last week, a lawyer representing the U.S. Food and Drug Administration (FDA) admitted that doctors are free to prescribe ivermectin to treat COVID-19.
This was after a case was brought by three doctors who allege the FDA unlawfully interfered with their practice of medicine when the agency repeatedly claimed that patients "should not use" the drug because "available data do not show ivermectin is effective against COVID-19."
"FDA explicitly recognizes that doctors do have the authority to prescribe ivermectin to treat COVID," Ashley Cheung Honold, a Department of Justice lawyer representing the FDA, said during oral arguments on Aug 8 in the U.S. Court of Appeals for the 5th Circuit.