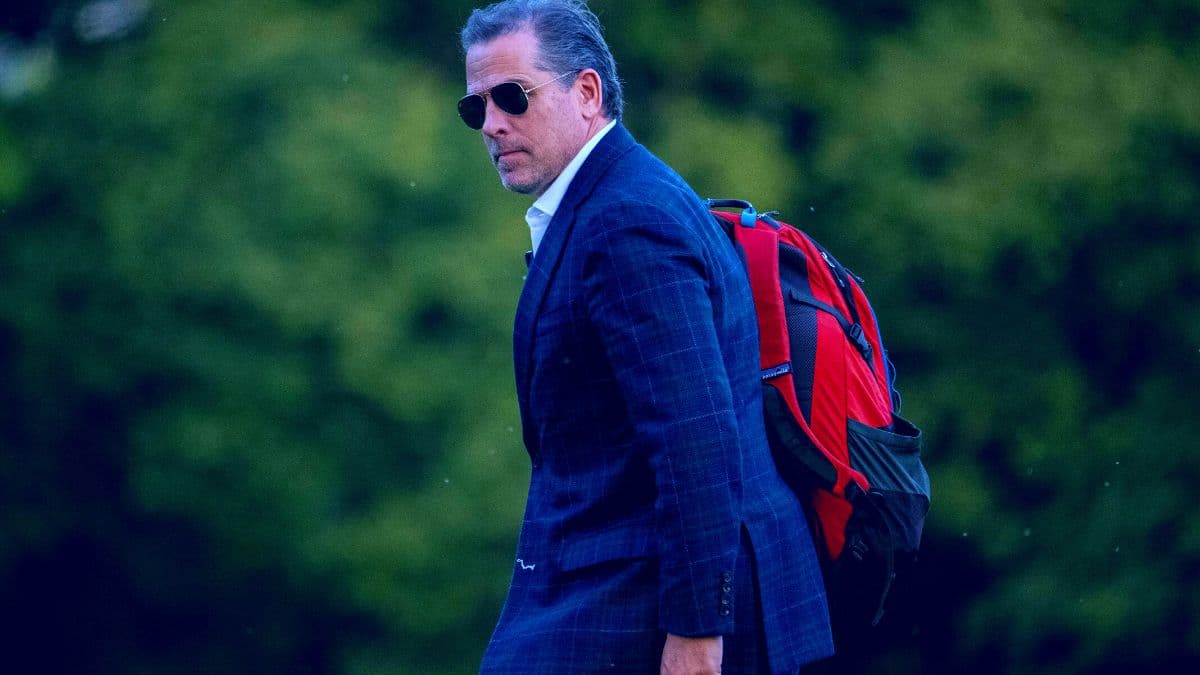 Hunter Biden's primary defense attorney, Christopher Clark, requested to be excused from the case on Tuesday, citing potential future roles as a witness in the proceedings.
The move comes after last month's plea deal negotiations faced setbacks, increasing the chances of the case going to trial.
Clark has long defended Biden, the president's son, from charges related to tax evasion and firearm possession.
Clark explained in an official court document that he's bound by the witness-advocate rule set forth by the bar association, according to a report from The Washington Times.
The regulation restricts attorneys from representing clients if they're anticipated to be a witness in the same case.
"Based on recent developments, it appears that the drafting of the plea agreement and diversion agreement will be contested and Clark is a percipient witness to those issues," he stated, supported by another attorney, in the documentation.
Ensuring that Biden's defense remains uncompromised, Clark emphasized that the remaining members of the legal team are equipped to continue representing the president's son.
The backdrop to Clark's decision comes shortly after federal authorities announced they had hit a deadlock on a plea bargain associated with tax infringements.
In addition, there was a proposal to address a gun possession charge.
The prosecution has since appealed to the judge to drop the case in the hopes of pressing charges against Hunter Biden in California.
Further intensifying the spotlight on the case, just two days prior to Clark's announcement, Attorney General Merrick Garland elevated Delaware U.S. Attorney David Weiss to special counsel, widening his mandate to probe into Hunter Biden's affairs, The Times notes.
Responding to this, Clark expressed last week, he was "confident" that Hunter Biden won't face new criminal charges even after the appointment of Weiss.
Adding to the narrative, another of Biden's attorneys, Abbe Lowell, recently mentioned, "valid and binding" when referring to the division deal.
On a related note, he criticized the prosecution, asserting they were responsible for the formulation of the agreements that were now under scrutiny by a Delaware federal judge due to an immunity agreement.