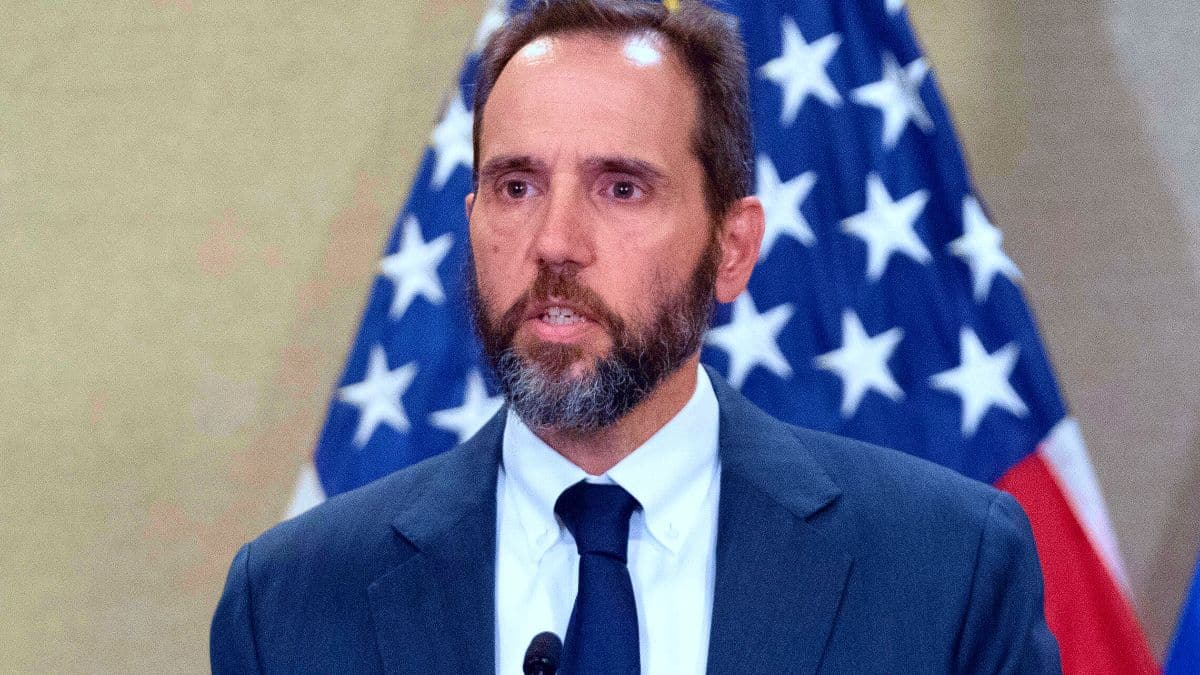 Tennessee GOP Representative Andy Ogles on Monday introduced new legislation titled the "You're Fired Act."
Officially known as the Yanking Outlays for an Unethical, Ruthless Enterprise that Fraudulently Impedes Robust Electoral Debate Act, this bill seeks to prevent federal funds from being allocated towards the salary of special counsel Jack Smith.
Smith has recently brought two federal indictments against former President Donald Trump.
In Florida, the indictment pertains to alleged mishandling of classified documents, while in Washington, D.C., Trump faces accusations of conspiracy and obstruction in relation to efforts to contest the 2020 election.
Rep. Ogles expressed his perspective on the matter on social media on Monday, stating, "Jack Smith is nothing more than a weaponized DOJ pawn in Biden's corrupt scheme to imprison his political opposition ahead of the 2024 election. My legislation would PROHIBIT him from receiving a federal salary, funded by taxpayers."
Supporting this bill are co-sponsors Rep. Alex Mooney of West Virginia and Rep. Eli Crane of Arizona.
In a recent statement, Crane voiced concerns, suggesting, "Biden's Department of Justice is attempting to muzzle the voice of the American people and forcibly impose the Administration's morally corrupt agenda onto this country. The weaponization of the DOJ against the political enemies of the Biden Crime Family, by way of left-wing puppet Jack Smith, is contrary to our governing principles."
Regarding the charges in Washington, D.C., former President Trump has entered a plea of not guilty.
The prosecution is aiming for a trial commencement on January 2.