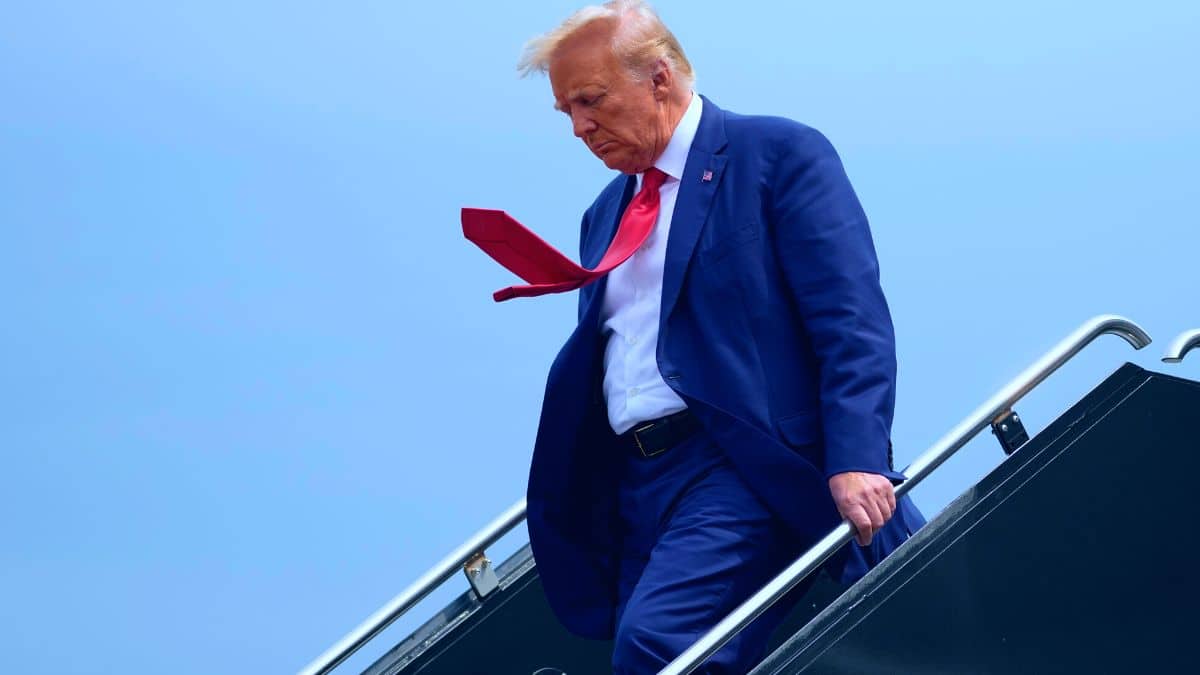 Fulton County, Georgia has found itself amidst controversy when a document suggesting potential criminal charges against the former U.S. President, Donald Trump, made a brief appearance on the county court's website before being swiftly removed.
The document, obtained by Reuters, dated August 14, highlighted charges believed to be tied to Trump's endeavors to contest his 2020 election defeat in the state.
Despite the fleeting appearance of the document, the Fulton County District Attorney's office has clarified its position.
"The Reuters report that those charges were filed is inaccurate. Beyond that we cannot comment," remarked a representative from the District Attorney's office.
This latest development comes as District Attorney Fani Willis intensifies her investigation into allegations that Trump, alongside his allies, illegally aimed to upturn Georgia's 2020 election outcomes.
Speculations have been rife regarding Willis's potential move to obtain an indictment from a grand jury within the week.
Should the former President be formally charged in Georgia, it would signify his fourth such indictment in a span of under five months.
Notably, it would be the second indictment directly linked to his pursuits to negate his defeat to Joe Biden in the 2020 presidential race.
The charges mentioned in the now-removed document encompass violations such as the "Violation Of The Georgia Rico (Racketeer Influenced And Corrupt Organizations) Act," "Solicitation Of Violation Of Oath By Public Officer," "Conspiracy To Commit False Statements and Writings," and "Conspiracy To Commit Forgery in the First Degree."
Rep. Matt Gaetz (R-FL) expressed his dissent to the document's brief publication on Twitter, asserting, "This is OUTRAGEOUS government conduct and is a very legitimate basis to deem the entire Grand Jury process tainted & corrupted. MOTION TO DISMISS!!!"
Efforts to reach Fulton County's clerk's office, as well as representatives for both the county and Trump, remained unfruitful at the time of reporting.