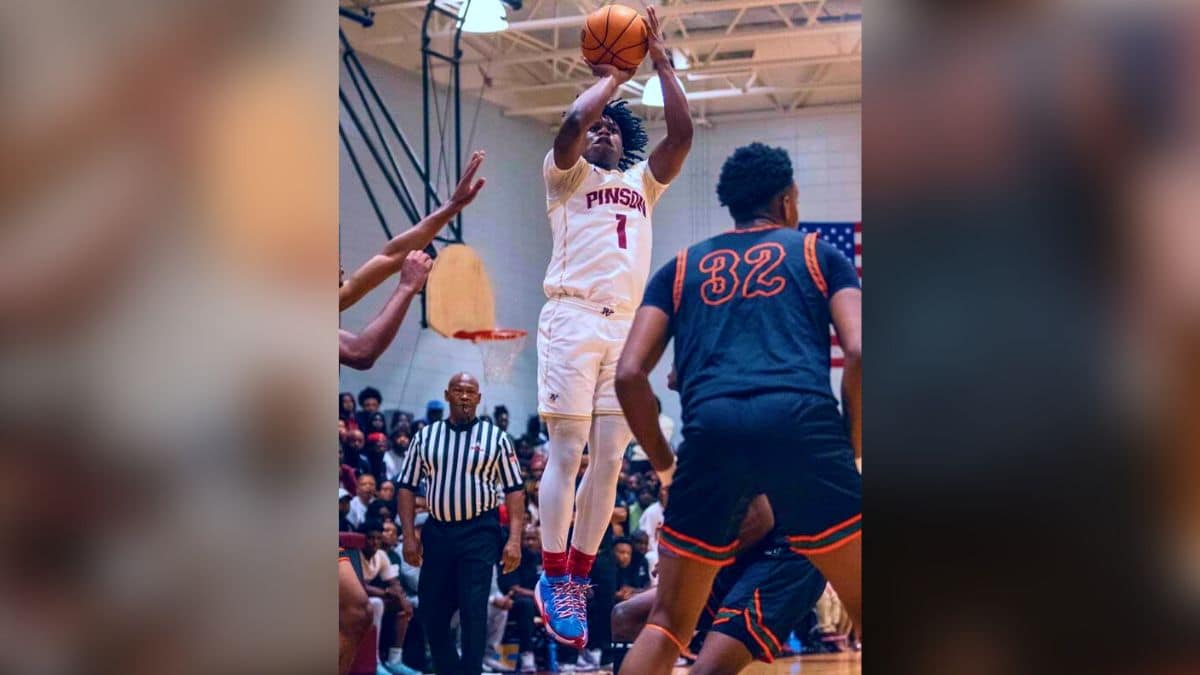 Tragedy struck the Alabama basketball community as Caleb White, one of the state's top high school players, suddenly passed away during a team workout.
The incident occurred at Pinson Valley High School on Thursday.
Caleb, who held the impressive rank of being the second-best player in Alabama, tragically succumbed to an unspecified medical issue during practice.
Despite immediate life-saving attempts, he was later declared dead at St. Vincent's East Hospital in Birmingham.
Highlighting the young athlete's impressive career, he was noted to have an average of 20.9 points, 3.1 assists, and 3.8 rebounds in each game, according to The Daily Mail.
Notably, he was ranked as the 25th-best point guard in his class nationally.
However, Caleb wasn't just recognized for his athletic prowess.
His grandfather, George Varnadoe Jr., mournfully shared on Facebook, "Caleb was an honor student, very respectful, high intellect, excellent role model, phenomenal basketball player, ranked 25th best point guard in his class in the nation and No. 2 in the state of Alabama. RIP Caleb. I love you man."
Pinson Valley High School has been deeply affected by the sudden loss. The school's principal, Michael Turner, addressed parents in a poignant message: "I unfortunately have some very sad news to report tonight," Turner wrote. "One of our senior students suffered a medical emergency at school today. Life saving efforts were immediately started and first responders were called."
"Sadly, the student was later pronounced deceased after being transported to the hospital. Out of respect for the family, we are not releasing the name of the student at this time," he said. "We will have more to say in the near future. Please know counseling resources will be available for anyone who needs them in the coming days. Please keep the student's family and our school in your prayers."
The exact cause of White's untimely death remains uncertain.
An autopsy, scheduled for Friday, is expected to shed light on the matter.
The community, in the meantime, rallies together in support and remembrance of a young talent gone too soon.