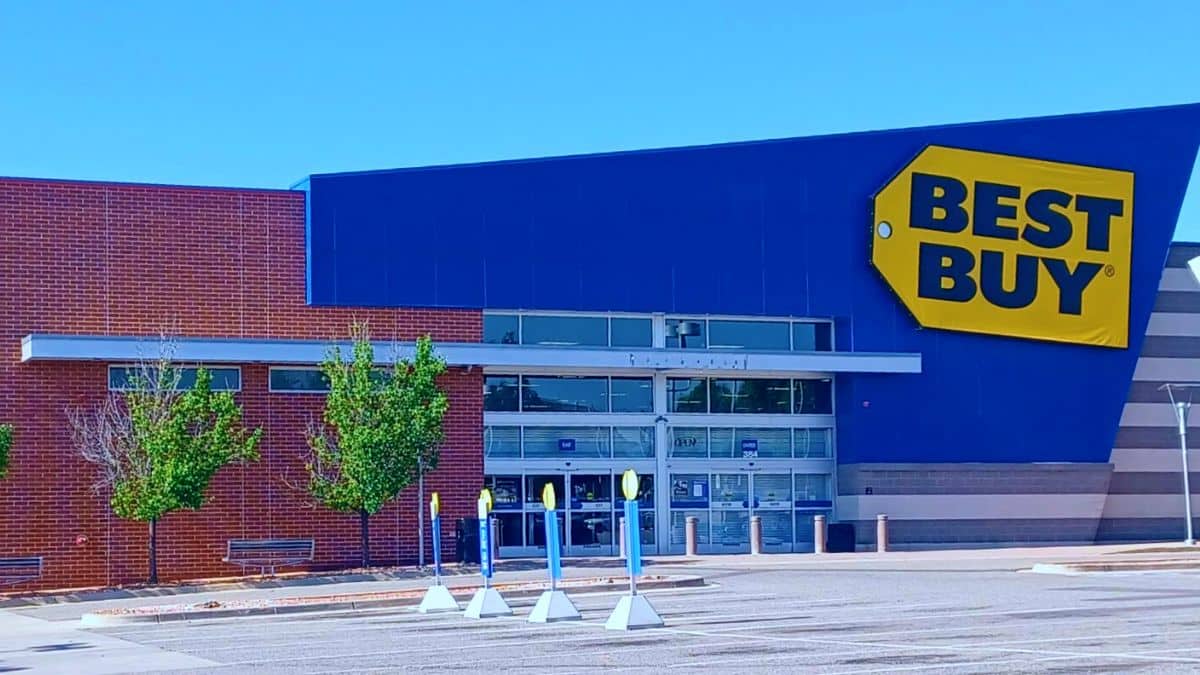 Originally published August 10, 2023 2:00 pm PDT
Leading electronics retailer, Best Buy, is grappling with public backlash after it was revealed that they are offering leadership training programs, in collaboration with global consultancy McKinsey & Company, exclusive to non-white employees.
Screenshots of an internal company memo regarding this initiative were brought to light by a whistleblower via the O'Keefe Media Group.
According to the leaked information, Best Buy announced, "We're excited to announce awesome news about the McKinsey professional development programs! As a part of Best Buy's commitment to develop and support our employees, we've partnered with McKinsey & Company to offer the McKinsey Leadership Programs."
The programs are described as a pathway for employees to acquire "critical skills that will enhance their leadership through a mini-MBA style curriculum."
These programs are tailor-made to "the unique situations, experiences, and opportunities of diverse professionals."
Interestingly, one of the stipulations for program eligibility, as found in the online application, states candidates should "identify as black, Latino, Hispanic, Asian, or Pacific Islander."
Screenshots showcasing these requirements have been disseminated on Twitter, leading to a surge in criticisms.
Best Buy unveiled this diversity initiative on its official website in July 2022, detailing that the programs aim to "establish a diverse workforce."
The company elaborated, "As part of Best Buy's commitment to develop and support our employees who identify as black, Indigenous or People of Color (BIPOC), we've partnered with McKinsey & Company to offer the McKinsey Management Accelerator program."
They further clarified the program's objectives, saying, "The McKinsey Management Accelerator program focuses on professional career development by customizing its curriculum and discussions to the unique situations, experiences and opportunities of BIPOC professionals."
Reflecting on her experience with the program, Best Buy's distribution operations support senior analyst, Joslyn Knight, remarked, "The McKinsey Accelerator Program has been a great challenge for my leadership skillset. Having other people of color in the program took away the facade I've always had to bear as a minority and allowed me to participate as a true student without having to worry about how I appear as a person of color in a space."
Best Buy's partnership with McKinsey on this initiative commenced in 2020, initially focusing on black employees but later broadening its reach to include Hispanic, Latino, and Asian employees.
McKinsey & Company underscores their commitment to diversity on their website, stating, "We are defined by our people and are deeply committed to creating a diverse and inclusive culture."
They continue, "At McKinsey, diversity, equity, and inclusion are not just moral imperatives, they are integral to our dual mission—to help our clients make substantial, lasting performance improvements and to build a firm that attracts, develops, excites, and retains exceptional people."
Alongside its commitment to diversity, the consultancy has also prioritized environmental concerns, announcing, "A healthy society depends on a healthy planet, and climate change is putting both at risk. That's why, in addition to serving clients and sharing insights, McKinsey has committed to achieving net-zero climate impact by 2030."
In response to the revelations, social media users have initiated calls to boycott Best Buy.
One vocal critic on Twitter urged, "It's time to Bud Light Best Buy."