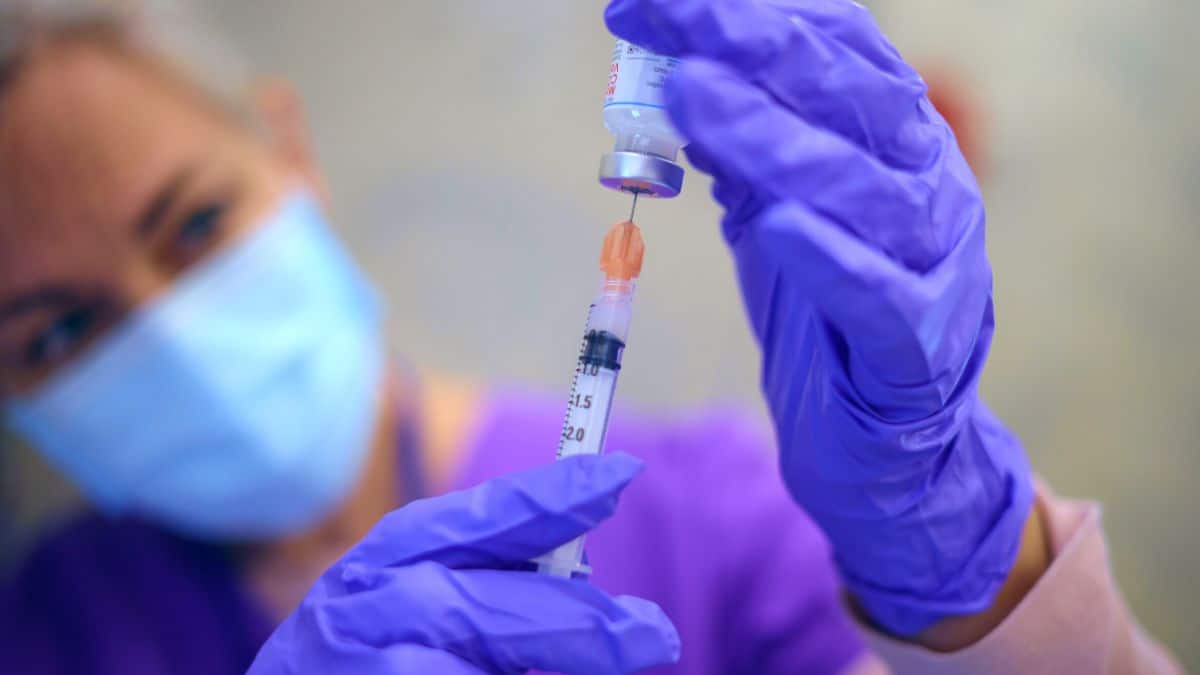 Scientists from the U.K. are spearheading an ambitious project to halt potential pandemics by creating a prototype vaccine within 100 days of the outbreak.
A state-of-the-art facility at Porton Down has been dedicated to this mission, capable of creating a vaccine from scratch.
The target of this initiative is "Disease X," a placeholder term adopted by the World Health Organization (WHO) in 2018 for a hypothetical, as-yet-unknown pathogen, The Daily Mail reports.
The WHO includes Disease X in its list of nine priority diseases, warning that a severe international epidemic could be triggered by an unidentified pathogen.
Professor Dame Jenny Harries, the head of the U.K. Health Security Agency (UKHSA), explained the project's rationale.
"What we're trying to do here is ensure that we prepare. So that if we have a new Disease X, a new pathogen, we have done as much of that work in advance as possible. Hopefully we can prevent it [a pandemic]. But if we can't and we have to respond, then we have already started developing vaccines and therapeutics to crack it," she stated.
The bird flu, specifically the H5N1 strain, is often cited as the most likely Disease X candidate due to the threat of recombination.
Other predictions speculate that Disease X could emerge from zoonotic transmission, a biological mutation, or even an accident or terror attack.
Antibiotic resistance is another concern that could precipitate a potential Disease X, according to a 2019 report from Public Health England.
Porton Down's top-secret lab hosts over 200 scientists involved in more than 100 projects, including potential vaccine development for diseases like tuberculosis and monkeypox.
Recently, the lab confirmed preparations to deal with a potential H5N1 bird flu outbreak in humans.
International cooperation and funding play a vital role in the fight against Disease X. Countries worldwide have pledged a total of $1.5 billion to this cause, with the U.K. government committing £160 million.
Notable contributors also include the Gates Foundation and the Wellcome Trust.
U.K. scientists are particularly interested in combating Disease X due to increased risks from global migration and climate change.
As humans and animals continue to encroach on each other's habitats, the threat of new pathogens increases.
"We know climate change drives the emergence of new bacteria and viruses into our environment. And we also have urbanisation. As a result of humans moving more into animal habitats, we increase the risk of that happening," stated Professor Sir Andrew Pollard, chairman of the Joint Committee on Vaccination and Immunisation.
The high-tech facilities at Porton Down also allow for research into dangerous viruses and bacteria, such as Ebola.
Early trials are currently underway for a potentially groundbreaking vaccine against Crimean-Congo haemorrhagic fever, a deadly virus transmitted through tick bites, prevalent in Africa, the Balkans, the Middle East, and Asia.
With climate change, the disease's geographical reach could expand.