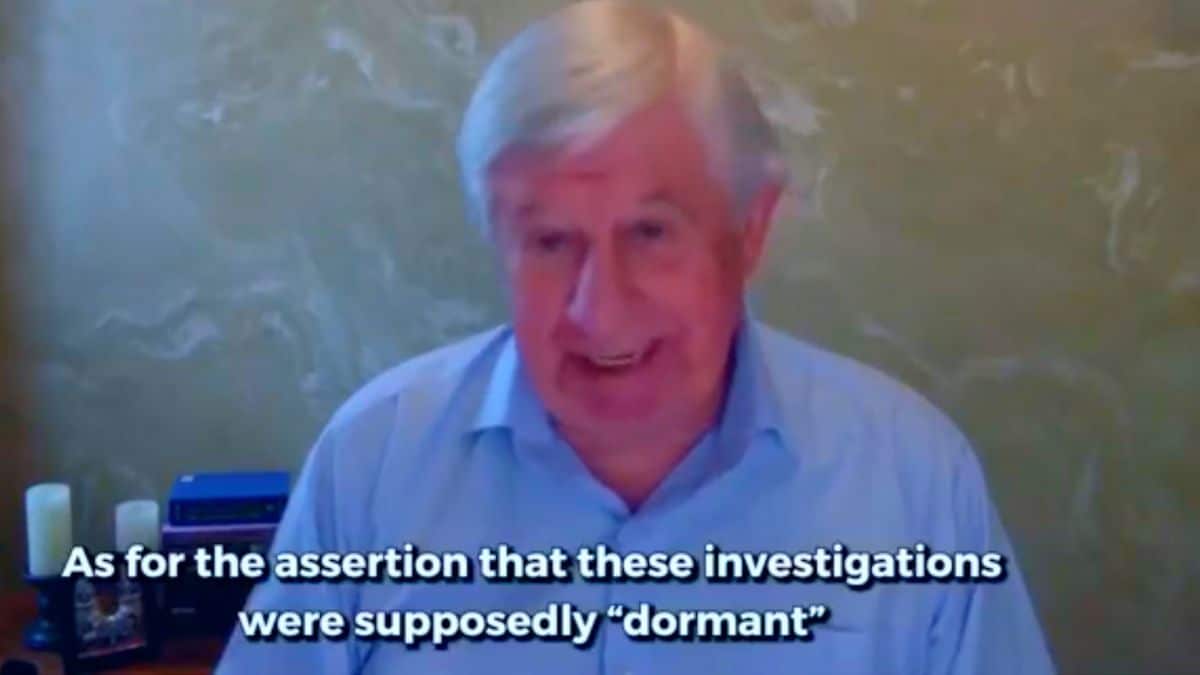 A video featuring has resurfaced on social media, in which he claims then vice president Joe Biden had ulterior motives while dealing with his dismissal.
The footage comes from an investigative documentary named "Ukrainegate," produced by French platform Les Crises, The Daily Mail reports.
Shokin, who was looking into improprieties at Burisma at the time of his dismissal, stated in the video, "We have to believe that Mr. Biden was told that we were going to start questioning his son, Archer and others all involved in the Burisma case."
He further stated that it was evident to everyone that the situation would end unfavorably for those involved.
The former prosecutor clarified that his statements are not accusations but an emphasis on his belief that Biden was conscious of the impending risks concerning his son before Shokin was dismissed.
Shokin asserted that as the case was making progress, Biden exerted "all the unofficial means at his disposal" to halt the investigation.
He suggested that Biden had intermediaries such as Serhiy Leshchenko, a known anti-corruption advocate, and Ukrainian parliament member Mustafa Nayyem, to act on his behalf.
Shokin underscored his belief that in his attempt to shield his son, Biden prioritized personal interests over those of the American people, despite there being no specific criminal probe into Hunter Biden.
Shokin explained the case had "been opened against Burisma because of the violations it committed."
It was only during the investigation into these alleged illegal activities that potential involvement of personnel recruited between May and June 2014—Hunter Biden and Devon Archer among them—was discovered.
"Joe Biden had reason to fear that all this would eventually fall on his son," Shokin added.
However, Joe Biden's claim to have held back $1 billion in aid from Ukraine unless Shokin was dismissed has been painted as an act of corruption by former President Donald Trump and other conservatives.
In contrast, EU diplomats insist that the call for Shokin's dismissal predated Biden's involvement and was part of an international campaign to "bolster Ukrainian institutions" following Russia's annexation of Crimea, according to a 2019 Financial Times report.
An EU diplomat was quoted by the Financial Times as saying, "All of us were really pushing [former Ukrainian President Petro] Poroshenko that he needs to do something, because [Shokin] was not following any of the corruption issues. He was really bad news."
The diplomat added that Biden was the one who "finally came in [and triggered the resignation]."
However, Shokin refuted these claims in the video, insisting that neither Biden nor any other politician had provided him with any justification for his removal.
He argued, "If my corruption had been proven, Biden and other politicians would have said everything out loud" and "they would have given specific examples of my corruption and dishonesty."
Before his dismissal, Shokin recalled that he had received commendations for his work as an anti-corruption prosecutor in Ukraine from Assistant Secretary of State Victoria Nuland.
He claimed, "This was the situation before Joe Biden began to persecute me."