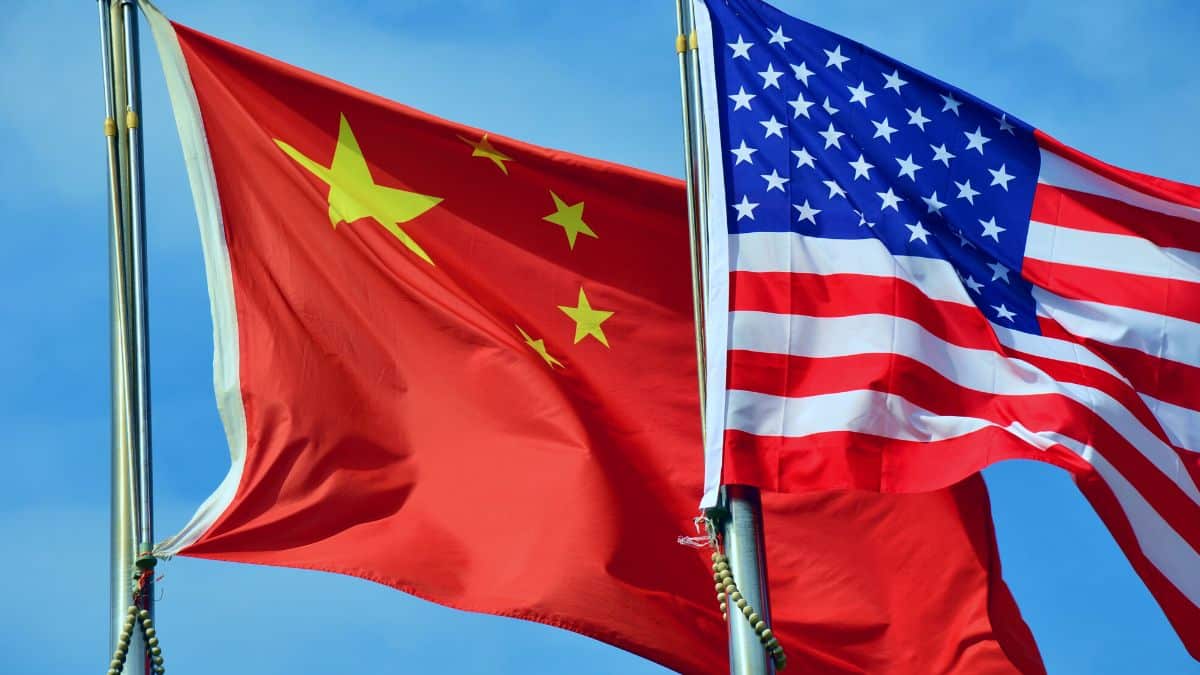 Originally published August 4, 2023 10:10 am PDT
Recently unearthed strategy documents from CEFC China Energy, a company with strong ties to the Chinese Communist Party (CCP), have shed light on the company's ambitious plans to propel China to the forefront of global leadership, surpassing the United States.
Hunter Biden, son of the U.S. President, was previously a Managing Director at the company, which has been implicated in plans to wage "warfare" of influence to alter global perceptions of China as a "threat," WarRoom's Natalie Winters reports.
CEFC China Energy has been in the spotlight following a New York Post investigation that suggested Hunter Biden exploited his father's political clout to secure deals with the Chinese government-affiliated entity.
These allegations have been corroborated by multiple whistleblowers.
The company was established by the now-vanished Chinese magnate Ye Jianming and has been linked to the People's Liberation Army (PLA) of the CCP since its inception.
The firm, part of China's extensive political warfare apparatus, was actively devising strategies to outpace America on the global stage, Winters notes.
Archived webpages from the company's now-inactive website disclose CCP members within the firm discussing how China could "surpass" America, become the "world's leading country," and sway other nations to not view China as a "threat."
An article on the website titled "America Has Succeeded in Engaging China" scrutinizes China's ascent in relation to the U.S. The author writes, "China now uses America to measure its great revival. How about after revival? How about after surpassing America? How can China build its identity, concepts, and worldview?"
The piece strongly dismisses the American-centric perspective on global affairs.
The author further contends, "Whether the Chinese people like it or not, China is going from a revival phase to a post-revival phase and from a developing big country to the world's leading country."
The piece explains how the Americanization of China allows the U.S. to maintain its traditional "must not be Number Two" identity and deflect global criticism.
Another article titled "How to Resolve the 'China-threat Theory'" vehemently denies the portrayal of the CCP as a "threat" as fundamentally incorrect. The author argues, "There is no objective standard to define 'threat.' The 'threat' is only what the public thinks is 'threatening.' Public opinion is not fact. It is neither true nor objective. It is spread, twisted, enlarged, shrunk, or even fabricated by mass media. The 'China-threat theory' is just a creation of mass media."
The author likens these strategies to "warfare" and proposes a "mechanism for guiding foreign public opinion about China."
The piece suggests, "China has to rely on collective power and engage in this media warfare systematically and comprehensively. Only then can it be effective in protecting the country's image."
The author further emphasizes, "Therefore, in the process of conducting media warfare, China should use its collective power to form a team to guide foreign public opinion."
Additional articles on the defunct website discuss strategies to leverage energy and currency to bolster China's global standing, such as "China Should Take the Initiative in Gaining Oil Pricing Power" and "Political Path for the Internationalization of Chinese Renminbi."