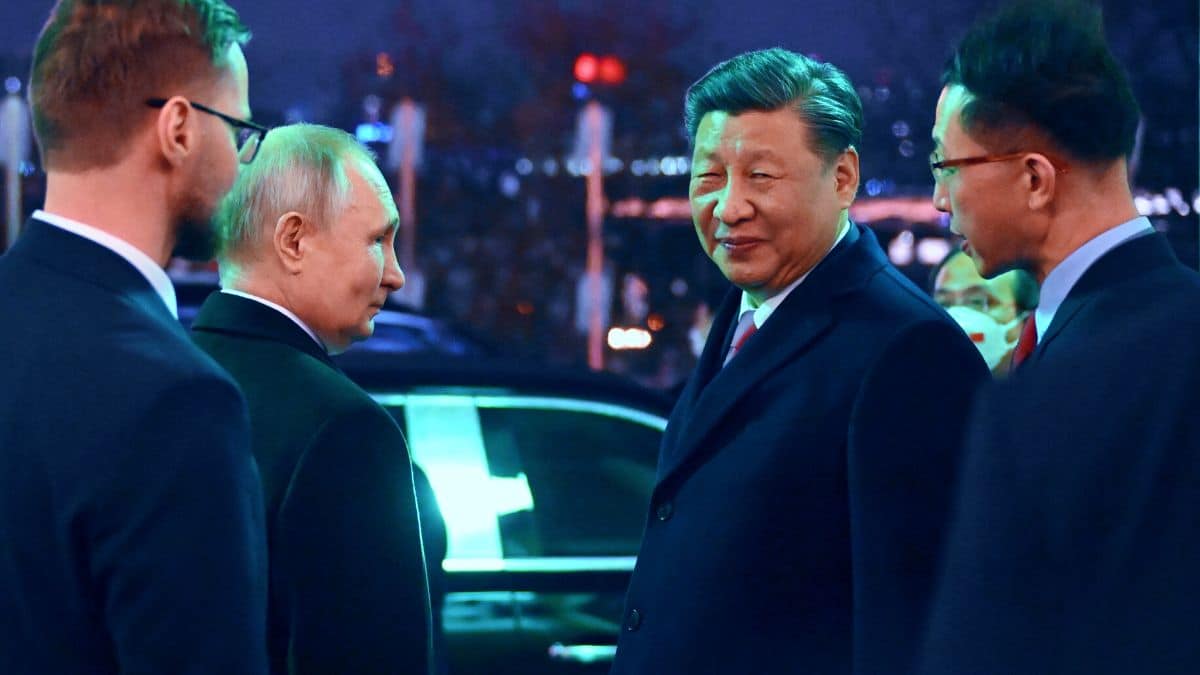 In a move that's stirring concerns among U.S. military experts, a joint Russian and Chinese naval patrol, the largest to approach American shores, was spotted near Alaska last week.
Comprised of 11 ships, the flotilla patrolled near the Aleutian Islands, yet refrained from entering U.S. territorial waters, The Wall Street Journal (WSJ) reports.
"This is a historical first," remarked Brent Sadler, a senior research fellow at the Heritage Foundation and a retired Navy captain.
He underscored the move as "highly provocative", particularly amid the Ukraine war and mounting tensions around Taiwan.
In response, the U.S. dispatched four destroyers, the USS John S. McCain, the USS Benfold, the USS John Finn, and the USS Chung-Hoon, alongside P-8 Poseidon aircraft.
The American ships shadowed the combined Russian and Chinese fleet, which has since left the area.
The U.S. Northern Command confirmed the patrol but did not offer details regarding the specific number or location of the ships.
They emphasized that the patrol remained in international waters and was not considered a direct threat.
They said their operations assured "the defense of the United States and Canada."
Senator Dan Sullivan of Alaska, a Republican member of the Senate Armed Services Committee, argued that the naval patrol highlighted the U.S.'s entry into "a new era of authoritarian aggression."
He praised the U.S. military's assertive response.
According to the Russian Defense Ministry, the joint fleet conducted drills that included communications training, helicopter landings and takeoffs from one another's ships, and a joint anti-submarine exercise in the southwestern part of the Bering Sea, WSJ notes.
Since the commencement of the joint patrol, the fleet covered over 2,300 nautical miles, including operations in the Sea of Japan and the Sea of Okhotsk.
Liu Pengyu, a spokesman for the Chinese Embassy in Washington, insisted that the patrol was not intended as a direct challenge to Washington.
He stated the actions were part of the "annual cooperation plan between the Chinese and Russian militaries," and weren't tied to the current international and regional situation.
The intensified cooperation between Russia and China, especially in the Arctic region, is perceived by U.S. officials as an attempt to counterbalance U.S. alliances with Japan, South Korea, and other regional allies.
The U.S. Indo-Pacific Command has been keeping close tabs on these movements, concerned about the strengthening of Russian and Chinese cooperation.
"That's a dangerous world," warned Adm. John Aquilino, who leads the U.S. Indo-Pacific Command, last month at the Aspen Security Forum, noting the increase in joint operations and exercises.