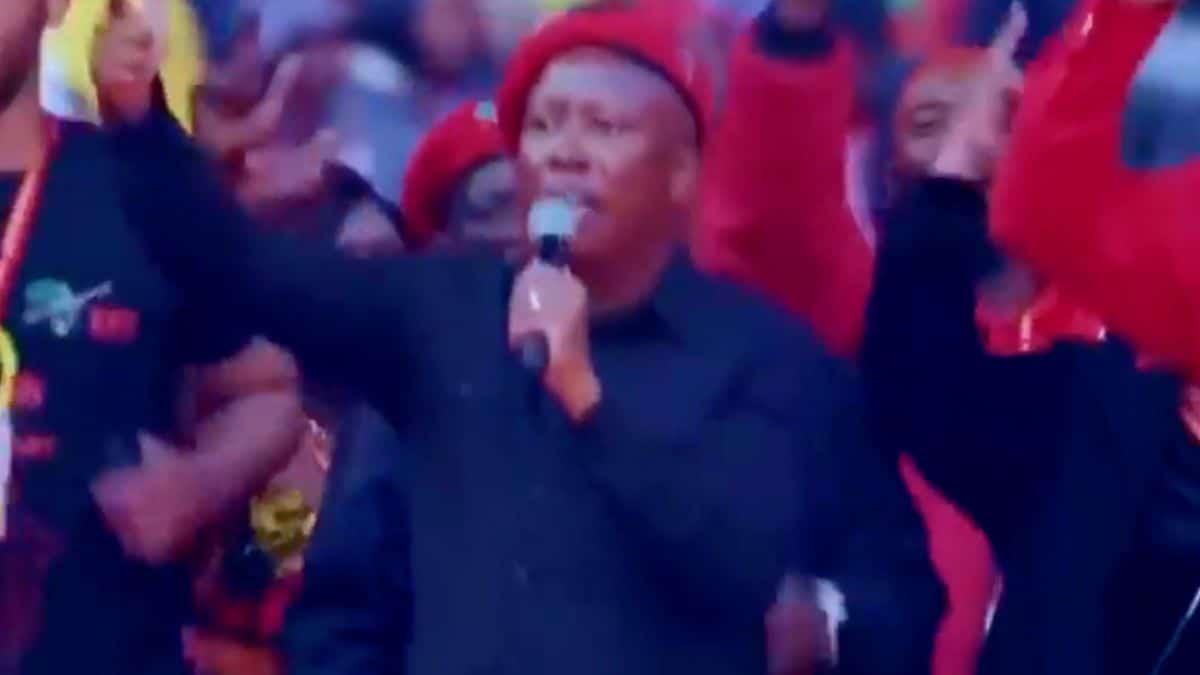 Originally published August 1, 2023 7:49 am PDT
South African Political leader and head of the Economic Freedom Fighters (EFF) party, Julius Malema, incited controversy this Saturday as he led a massive rally in racially violent chants.
Singing the genocidal anti-apartheid song "Kill the Boer, the farmer," Malema sparked tensions by targeting the White descendants of Dutch settlers or "Boers" in South Africa.
This provocation stirred a strong response from South Africa's primary opposition party, the Democratic Alliance (DA), led by John Steenhuisen.
Steenhuisen expressed stern condemnation of Malema's rhetoric, branding him as a "bloodthirsty tyrant" who is advocating for "mass murder" and potentially inciting a civil war.
He declared, "This is a man who is determined to ignite [a] civil war."
The DA leader further revealed plans to lodge a complaint against Malema with the UN Human Rights Council.
As the EFF continues its ascent in South African politics, it has earned a reputation for advocating reforms that amplify Black South African land ownership.
This position appears to be resonating with a growing proportion of the electorate.
Recent polling data from Agence France Presse suggested the EFF is currently poised to secure roughly 13% of the vote, while the traditionally White-backed liberal DA is expected to garner 16 percent.
Malema's contentious behavior is not without precedent.
BBC reports reveal a history of legal challenges and accusations of hate speech against the EFF leader.
"He has been repeatedly accused of hate speech. He's been dragged to court by civil rights group AfriForum after the organisation filed a complaint to have the two songs Dubul'ibhunu (Shoot the Boer) and Biza a ma'fire brigade (Call the Fire Brigade) declared hate speech and unfair discrimination," the network noted on the occasion of EFF's 10th anniversary.
In response to the backlash, Malema has consistently positioned the EFF as a champion of South Africa's Black majority.
Addressing a similar rally in 2019, he delivered a pointed ultimatum: "White people, all we want is to join you at the dinner table and eat with you. If you do not want us to sit with you at the table, then we have no choice but to destroy the table." Moreover, Malema denies that the EFF is "anti-White" but rather seeks to redress the "ill-gotten privileges that White people enjoy, and which are being protected by the ANC."
Malema's inflammatory actions have attracted international attention, prompting South African-born billionaire Elon Musk to express his concerns.
Musk condemned Malema, accusing him of "pushing for genocide" and questioning the silence from South African President Cyril Ramaphosa.
"They are openly pushing for genocide of white people in South Africa," Musk said. "[South African President Cyril Ramaphosa], why do you say nothing?"
He also highlighted a case of a white farmer's murder following Malema's call to attack Whites, drawing further attention to the ongoing tensions and violence in his home country.