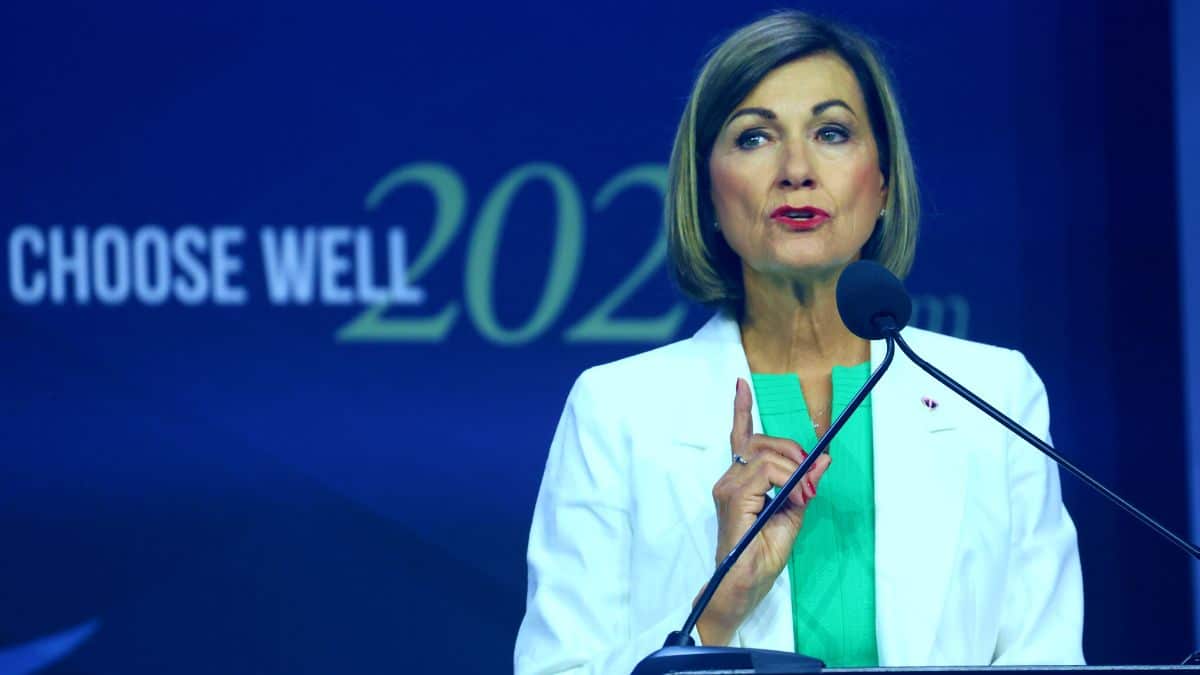 Iowa Governor Kim Reynolds has announced the deployment of 109 soldiers from the Iowa National Guard to Texas in support of Operation Lone Star.
The mission, aimed at securing the U.S. Southern Border, comes in the wake of the termination of Title 42.
Governor Reynolds stated, "On his first day in office, President Biden reversed commonsense policies that protected the U.S. Southern border and American citizens. Since that time, our country has experienced a historic rise in illegal immigrants and illicit drugs entering our country."
The deployment, which is the Guard's third to the U.S. southern border since 2020, but the first under a state mission, will last until September 1, 2023.
The soldiers will focus on deterring illegal border crossings and preventing the trafficking of illegal substances by cartels through Texas.
Following the deployment of the Iowa National Guard, the Iowa Department of Public Safety (DPS) will deploy Iowa State Patrol officers on August 31, 2023.
These officers will support Texas State Troopers with criminal interdiction, crime prevention, traffic enforcement, and law enforcement assistance.
An investigative team will also support Texas investigations of narcotics, weapons, and human trafficking.
The Iowa DPS deployment will conclude on October 2, 2023.
Governor Reynolds emphasized the urgency of the situation, saying, "Two years later, every state is a border state, and Iowa's unique location at the intersection of two major interstates makes it a target for human traffickers and drug cartels."
She further criticized the current administration for its handling of the border situation, stating, "The Biden Administration has failed to respond to the crisis at the border and, in doing so, has failed the American people—Iowans included. They have created one of the most significant national security and humanitarian crises of our generation and are blatantly ignoring the impact it's having on our states, cities, and our people."
All costs associated with the deployment will be covered by federal funding allocated to Iowa from the American Rescue Plan.
States have been given flexibility in how this funding can be used, provided it supports the provision of government services.
In her closing remarks, Governor Reynolds affirmed, "Since the administration refuses to invest in securing the border and protecting its citizens, Texas has asked other states to help, and Iowa is ready and willing to assist. Iowa is deploying National Guard troops and personnel from the Department of Public Safety to protect the citizens and interests of our state by supporting Operation Lone Star and helping secure the U.S. Southern border."