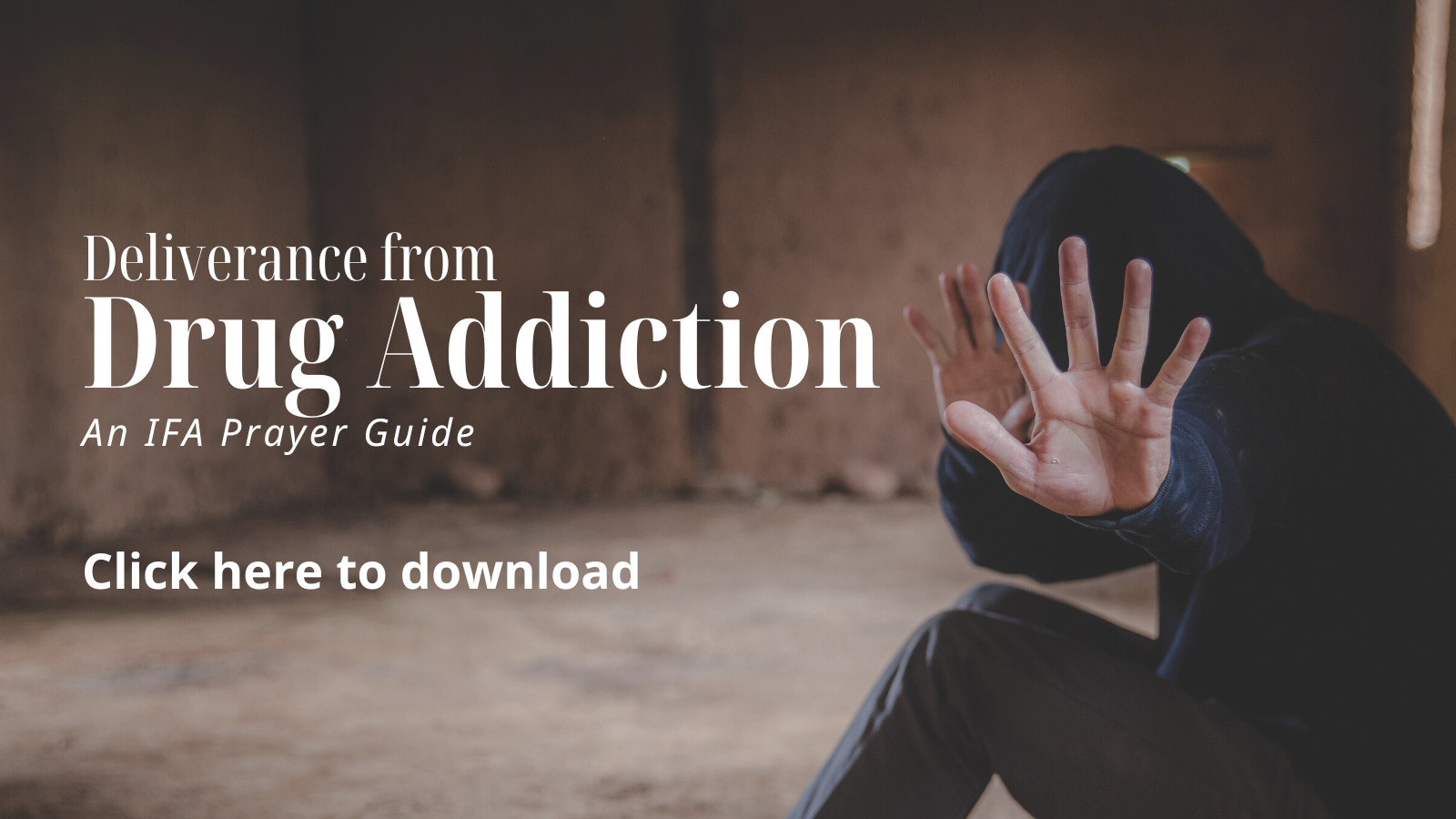 It was early one morning when my phone rang. I answered the call wondering why my sister was calling so early. Breathlessly she asked, "Did you hear about the boy?"
"What boy? I haven't heard anything." I responded.
She continued to tell me a young man was found dead beside the river. He was all alone, and they didn't know why he was there or how long he had been there. "What happened to him?" I asked. The answer: "Drug overdose."
I wish this were something unusual in our nation, but, unfortunately, it is not.
While it is not common in my small town, it seems to be affecting families everywhere in America. Almost everyone I know is dealing with a child or grandchild who is addicted to illegal drugs. I receive emails on a weekly basis asking me to pray about a child or grandchild who is in bondage to drugs and causing devastation in their family.
Weekly on the news media we hear about mass shootings, sex trafficking, and kidnappings. While these things are vitally important, we don't often hear about the mass numbers of people who are dying daily from drug overdoses.
Are you aware that drug overdose has become the No. 1 cause of death in our nation for those between the ages of 18 and 45, according to government data? These deaths have surpassed COVID-19 deaths, auto accidents, and suicides.
The number of fatal drug overdoses surpassed 100,000 in the U.S. in the previous year, with fentanyl accounting for 64% of those deaths. It is estimated that every day more than 175 Americans die from a fentanyl overdose.
Fentanyl — that is what took the life of this young man. He was only 23 and had his entire life ahead of him. He leaves behind devastated parents, siblings, and grandparents, as well as many friends. Instead of living the life God had for him, he died alone by the river. It saddens me beyond words.
I don't know what causes people to begin to take these drugs, but I do believe there are things we can do to help keep these drugs out of the hands of our youth. I recently heard about a young man in rehab. He said: "I felt lost, and I didn't know what to do or how to get out of it; I knew I should run to family, but I was too ashamed and couldn't ask for help." How can we help stop this evil?
The Bible says the fervent prayers of righteous people make great power available, dynamic in its working. I believe this to be truth. Therefore, we can pray and stand in faith and stop this widespread evil in our nation.
The Bible also says great deliverance belongs to those who are the seed of David. If you have a family member or loved one who is involved in drugs, you can cry out to God and see great deliverance come to them. It is God's covenant promise to you and your family, down through the generations.
My friends and fellow prayer warriors, we must stop this evil from taking the lives of our children and our families. It is possible. All things are possible with God. All things are possible to those who believe. I believe we can put a stop to this, through our prayers and through the word of God. Won't you join me?
Share this article to encourage others to pray against this great evil.
Kim Potter is a writer and the founder of A New Thing Ministries, which sends a daily teaching to thousands of people all around the world. Her articles have appeared on The Elijah List, in Charisma Magazine, and on Spirit Fuel and iBelieve.com. Kim's message is one of hope. She speaks to the hearts of those who have grown discouraged or disappointed by the circumstances of life, to impart hope. Her daily inspirational writings are available at www.anewthingministries.com. Photo Credit: Canva.