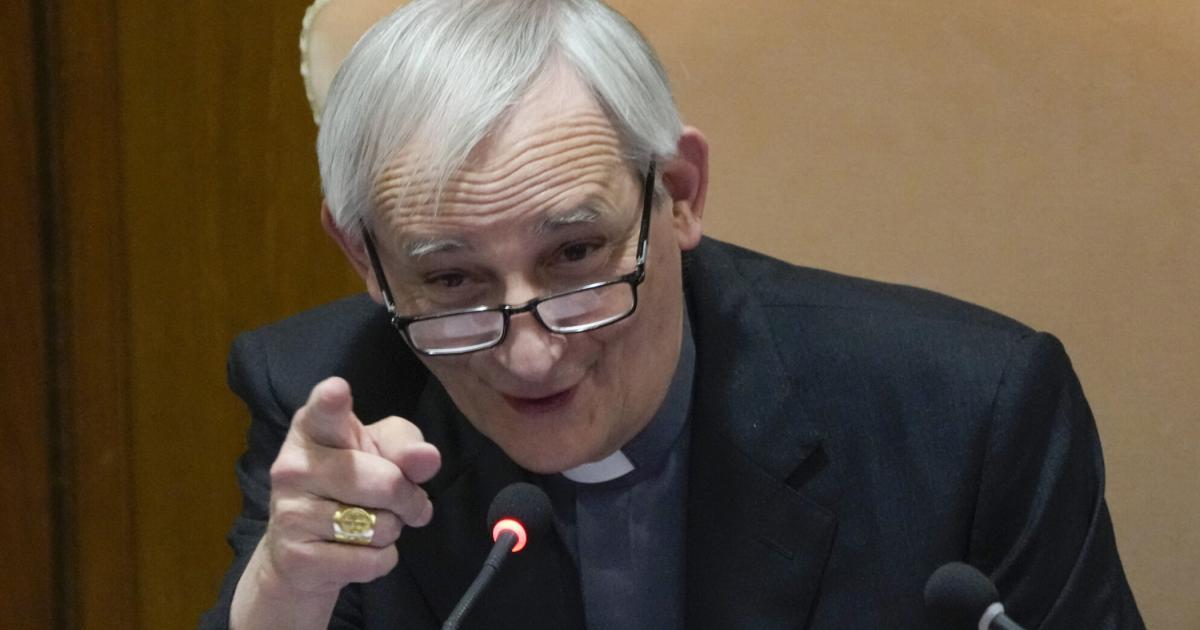 The Banner has a subscription to republish articles from Religion News Service. This story by Claire Giangravé was published on religionnews.com June 5, 2023. It has been edited for length.
---
Cardinal Matteo Maria Zuppi, the head of the Italian Bishops' Conference of the Roman Catholic Church, traveled to Kyiv on June 5 as a representative of Pope Francis, the Vatican announced in a statement.
Vatican Secretary of State Cardinal Pietro Parolin said in an interview that Zuppi's mission is aimed especially at "favoring an environment that can lead to paths toward peace."
Francis named Zuppi in late May to head the Vatican's peace mission in the Russian-Ukrainian conflict, citing the Italian cardinal's experience in mediating conflict in other countries; how he handled the conflict in Mozambique in the 1990s likely contributed to his appointment.
Zuppi works closely with the Italian lay Catholic movement of Sant'Egidio, which focuses diplomacy efforts with an eye for migrants and refugee issues. Francis has relied on the movement to address the war in South Sudan and to help with the creation of humanitarian corridors to safely and legally bring migrants across borders.
Francis has sought to position the Vatican as a mediator for peace in Ukraine ever since Russian troops invaded the country in February 2022. Upon hearing news of the invasion, the pope dismissed protocol and rushed to the Russian embassy in Rome to promote peace. The urgency of his response was consistent with the Vatican's longtime efforts to improve relations with Russia and the Russian Orthodox Church, which has become increasingly influential under President Vladimir Putin.
Since Russia invaded, the pope has avoided openly condemning Russia and Putin in public pronouncements and voiced his willingness to visit both Kyiv and Moscow. Despite these efforts, the relationship between the Kremlin and the Vatican has chilled, while Ukrainians have questioned why Francis has not taken a stronger position on the war.
Ukrainian President Volodymyr Zelenskyy has distanced himself from the Vatican's peacemaking attempts. After a meeting with Francis at the Vatican on May 13, he told journalists that his country is currently not open to any mediation with Russia and Putin. "With all due respect for His Holiness, we don't need mediators, we need a just peace." 
Kremlin spokesperson Dmitry Peskov has told journalists that there is no currently scheduled meeting between Zuppi and Putin.
©  2023 Religion News Service