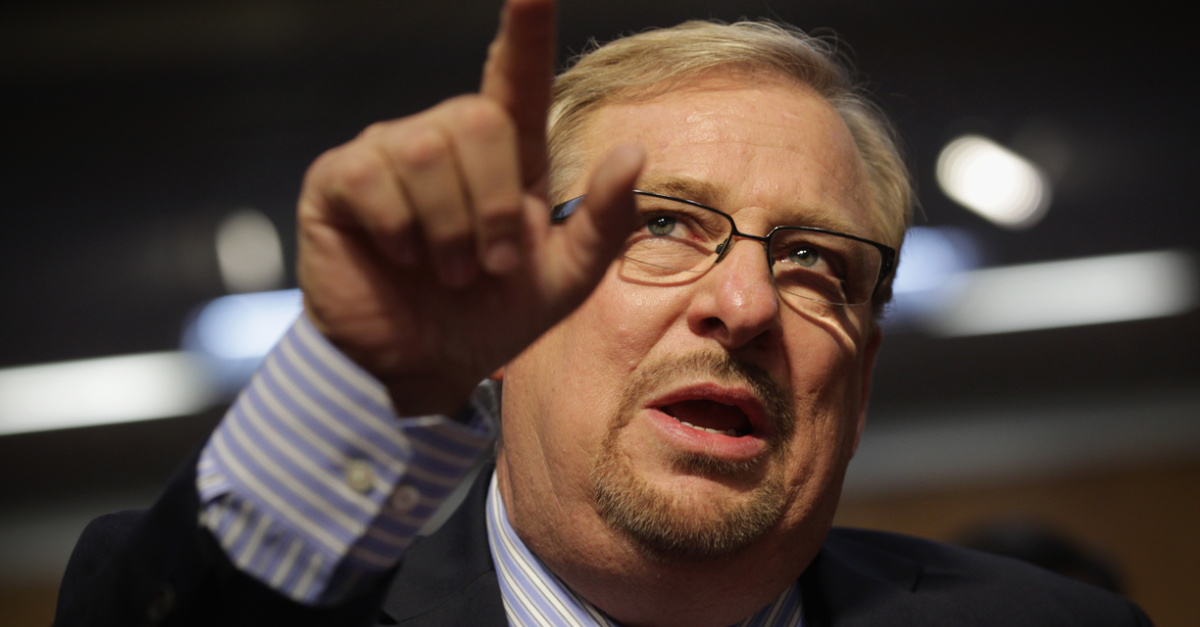 Saddleback Church founding pastor Rick Warren recently weighed in on the theological debate about women's roles in the church by dispelling both complementarianism and egalitarianism.
"There are biblical alternatives to both complementarianism and egalitarianism," Warren said in part one of a four-part video series titled "SBC at the Crossroads."
"And while both of those positions have strengths, they both, in my opinion, have unbiblical weaknesses, and they ignore important Bible verses.
"So actually, I'm neither. I'm neither one of them. I reject them both," Warren asserted.
"Now, if you're honest, you'll have to admit that Paul often says things about women in Scripture that appeared to contradict each other. So, tell me what you want to believe … and I'll show you the verses you have to ignore or rationalize away," he added.
The SBC, the world's largest Baptist denomination, believes in complementarianism, that is, that the pastoral office is limited to men as qualified by the Bible.
Warren said that while he was raised with certain "cultural views on women," after three years of biblical study and exegesis, his views shifted, The Christian Post reported.
"It was a difficult journey to have my biases and cultural traditions blown away by the Word of God. But when I was confronted with the truth, I had to humbly repent, no matter what my friends would think of me," he said.
Warren said Jesus' confrontation with the Pharisees – known for their traditions and religious rules – transformed his viewpoint.
"They loved making rules. They loved being legalistic. They loved protecting traditions, and they loved judging others, and they came to Jesus, and they said, 'Lord, why do you break the traditions of the elders?' And Jesus asks them a question … 'Why do you break the commands of God for the sake of your traditions?' Well, that did it for me. That was the thing that pushed me over."
While Warren says he will further discuss the role of women in the church in the third installment of his series, "New Testament Case for the Ministry of Women," he also says he "doesn't expect to change many minds."
"Honestly, it took me years of Bible study," the Purpose Driven Life Author said.
In October 2022, Warren's successor and current Saddleback Church pastor Andy Wood, listed his wife, Stacie, as a "pastor" in his biography on the California megachurch's website.
In response, in February, the SBC Executive Committee ruled that Saddleback, which Warren founded in 1980, was not in "friendly cooperation" with the denomination.
On May 7, Saddleback announced that Katie Edwards, one of three women ordained by the church in 2021, was made the Lake Forest campus pastor.
Photo courtesy: ©Getty Images/Alex Wong/Staff
---
Milton Quintanilla is a freelance writer and content creator. He is a contributing writer for Christian Headlines and the host of the For Your Soul Podcast, a podcast devoted to sound doctrine and biblical truth. He holds a Masters of Divinity from Alliance Theological Seminary.