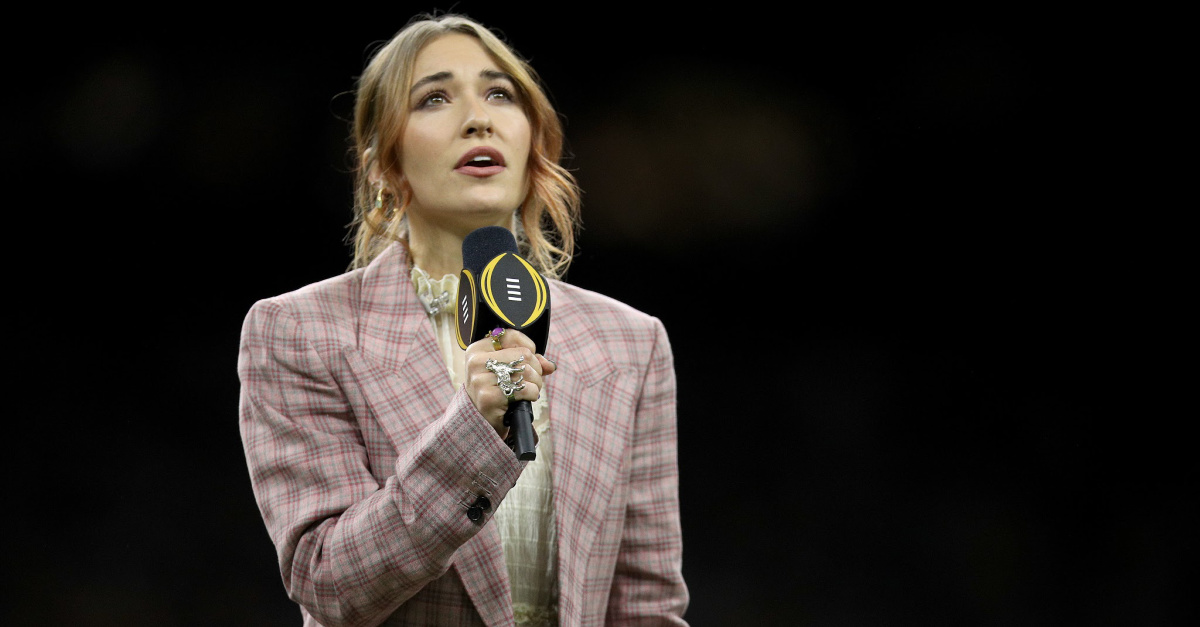 Christian singer Lauren Daigle talked with People magazine recently about how she struggled with stress and anxiety during the COVID-19 pandemic, just as her popularity was climbing.
Daigle, 31, says her latest release, a self-titled album with Atlantic Records, was directly influenced by how music and her faith helped her through those fears, The Christian Post reports.
The Grammy Award-winning singer said she felt a mix of "disappointment with grief and loss and the state of the world."
"I felt like I didn't know myself anymore. I started developing panic attacks," she said. "I found myself at a rock bottom."
She said that her "whole world fell apart."
"I had to learn how to find myself again," she shared.
"I'd just be writing songs or coming up with different melodies and lyrics, and I remember thinking, 'This is different than what people have known of me in the past, but not different from myself,'" Daigle noted.
Daigle said her newest songs reflect her growth.
"For all the fans that have been with me in my journey from the very, very, very beginning, this is no different than a 'You Say' moment for me," she said. "These are other little pieces of me that you're now going to get to learn of as well."
In one song, "Thank God I Do," Daigle sings, "I don't know who I'd be if I didn't know You/I'd probably fall off the edge/I don't know where I'd go if You ever let go/So keep me held in Your hands."
The self-titled album released earlier this month is one of two parts. The second set of 10 songs will release later this year.
Daigle has been nominated for Artist of the Year and Female Artist of the Year for the KLove Fan Awards. Winners will be announced on May 28 at the Grand Ole Opry House in Nashville, Tennessee.
Photo courtesy: ©Getty Images/Chris Graythen/Staff
---
Amanda Casanova is a writer living in Dallas, Texas. She has covered news for ChristianHeadlines.com since 2014. She has also contributed to The Houston Chronicle, U.S. News and World Report and IBelieve.com. She blogs at The Migraine Runner.