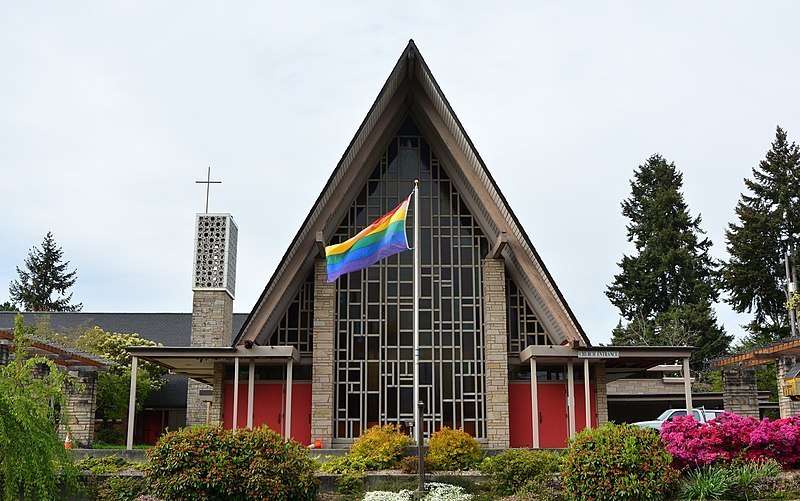 Due to the ongoing conflicts over same-sex marriage and the ordination of openly LGBTQ clergy, the United Methodist Church's Iowa Annual Conference has lost 83 parishes. This represents around 11% of the 750 conference churches that are dispersed throughout the state and all of which plan to either form their own independent denomination or combine with a more conservative one.
Tuesday night's special session was hosted via Zoom by Bishop Kennetha Bigham-Tsai and other conference leaders. More than 500 laypeople and clergypeople participated in this gathering, and the majority of them endorsed the disaffiliation agreements for the departing congregations electronically.
Differing Views on LGBTQ Issues Lead to Split in Iowa's United Methodist Church
According to the Des Moines Register, these settlements are a part of the disaffiliation or exit plan for the United Methodist Church, which was approved by the 2019 General Conference. They provide plans for churches to pay for two years' worth of apportionments and unfunded pension payments for retiring clergy.
Since then, religious and sexual conflicts have led conservative congregations all throughout the United States to leave the United Methodist Church. Several congregations in the United States have decided to openly flout the denomination's prohibitions on same-sex weddings and gay clergy notwithstanding these rules. In a historic decision last year, the Iowa Annual Conference of the United Methodist Church approved a new vision that paves the way for LGBT clergy to serve without fear of being accused by the church and enables Methodist ministers to conduct same-sex weddings.
Last year, the new Global Methodist Church, a church that will continue to forbid discussions of LGBTQ-related concerns, was founded. This new organization now includes the majority of the 3,755 nationally disaffiliated churches.
According to the story that was shared in Yahoo! News, the disaffiliation plan, according to Bill Poland, Bishop Kennetha Bigham-Tsai's interim assistant, is principally the result of ongoing conversations about human sexuality, particularly with regard to the inclusion of the LGBTQ community. He categorically rejected any suggestions of changing their religion or doctrine, and he attributed any such suggestions to misconceptions or inaccurate information. Poland emphasized that none of their teaching, doctrinal standards, theological obligations, or articles of religion are going to be changed because these are all fundamental components of their belief system.
However, John Lomperis, an Indiana delegate to the General Conference, asserted that more significant problems than only sexuality are fueling the rift. He noted that there was disagreement even on fundamental issues like the identity of Jesus Christ.
Lomperis went on to say that many churches are opting to split apart because they feel the conference is not upholding their own convictions, implying that there are more issues at stake in this split than just the one of LGBTQ inclusivity.
Also Read:Judge Allows North Georgia United Methodist Churches to Continue Disaffiliation Process
Recent Decisions Regarding Some Disaffiliation Processes That Had Conflicts
After a halt and a lawsuit, more than 180 churches in North Georgia are finally permitted to proceed with their disaffiliation from the United Methodist Church. The recent story here in Christianity Daily states that the denomination's North Georgia Conference had halted operations due to what they claimed was misinformation, but Judge Steven Schuster of Cobb County Superior Court overruled that decision. 
The court's ruling opens the door for formal congregational votes on the denomination's dissolution. This choice was made in response to a long-running dispute over the church's LGBTQ stance, a contentious issue that caused many theologically conservative parishes to consider quitting the denomination. 
Related Article: Multiple Florida Churches Sever Connections with United Methodist Church Over LGBTQ+ Clergy Ordination