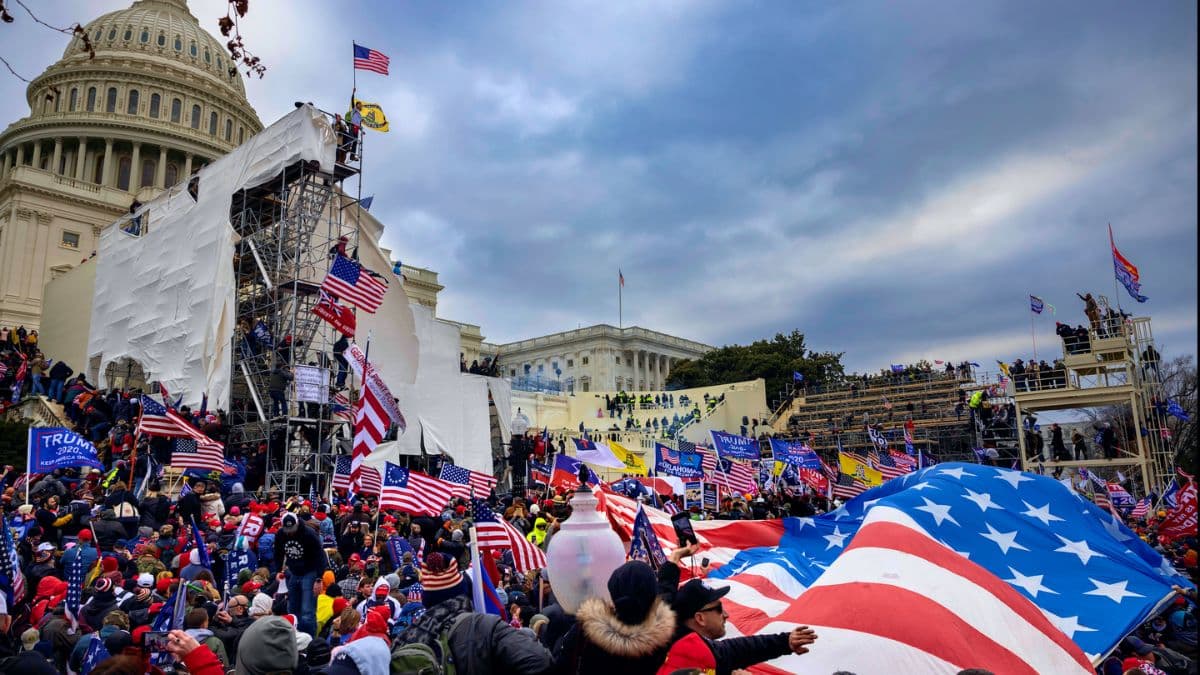 In an intriguing development on the political front, Republican presidential candidate Ron DeSantis has pledged to prioritize pardoning individuals whom he perceives as being politically targeted.
This move could result in potentially commuting sentences like the 18-year stint assigned to Stewart Rhodes, founder of Oath Keepers, earlier this week.
DeSantis, the governor of Florida, shared this perspective on Thursday, drawing attention to the events of January 6 at the Capitol as examples of such targeting.
While participating in the "Clay & Buck" podcast, a day after his presidential bid announcement, DeSantis expressed his concerns about the perceived misuse of the FBI and the Department of Justice for politically motivated targeting.
His comments were made in response to a question about whether he would consider pardoning those charged for their involvement in the January 6th events and former President Donald Trump.
DeSantis asserted that his presidential term, if elected, would be marked by his readiness to grant pardons to groups he sees as politically targeted, citing pro-life demonstrators as an example.
In his view, there is an inconsistent application of justice in many cases, where certain individuals are prosecuted differently for similar actions based on their political leanings.
DeSantis said, "Now, some of these case, some people may have a technical violation of the law…But if there are three other people who did the same thing but just in a context, like [the Black Lives Matter protests in 2020] and they don't get prosecuted at all, that is uneven application of justice, and so … we will use the pardon power."
He underscored his intent to ensure no discriminatory action based on politics and promised to review any instances of such "weaponization", regardless of their size.
According to DeSantis, the use of his pardon powers will be initiated "at the front end" of his tenure, unlike many who wait until their term ends to grant pardons.
Meanwhile, Donald Trump, another Republican contender in the presidential race, has also expressed his intention to pardon the participants of the January 6th riots.
Trump assured in January 2022 that the rioters would be treated fairly, adding, "And if it requires pardons we will give them pardons."
He further pledged to issue "full pardons with an apology to many" to those charged in September 2022.