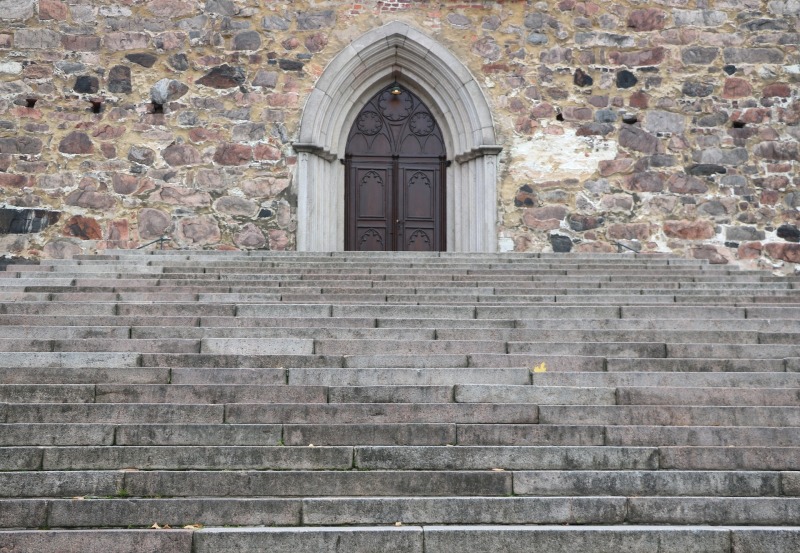 Even though it's been a long time since the COVID-19 outbreak, a significant number of individuals still choose not to attend Sunday services at churches, which has led to a decrease in the number of members and a decrease in the income of the hundreds of houses of worship located throughout Scotland. A discussion among the leaders of various churches resulted in the conclusion that several churches would close their doors due to these factors.
Falling Members and Dwindling Income on Churches
The assembly of Kirk leaders, which would begin on Saturday, May 20, in Edinburgh and include the newly appointed Rt Rev Sally Foster-Fulton as moderator, takes place amidst an ongoing cycle of declining membership and diminishing income. According to a report from BBC News, Kirk noted that there should not be over 1,000 churches to accommodate the number of people who attended, as this was "simply untenable and unsustainable."
The report would reportedly be presented by Reverend David Cameron, who serves as the convener of the Assembly Trustees in addition to being a parish pastor. He described the process of closing houses of worship as something difficult but essential. "We recognize the real sorrow, but we do have to rationalize our buildings in an appropriate way," Rev. noted. As per UK Daily News, based on a document that would be submitted to the congregation, the number of people who worship in person on a Sunday has decreased to approximately 60,000, down from 88,000 before the epidemic. Instead, more people worship online or through "other means."
Also Read:Nicaragua Closes 2 Catholic Universities After Stripping 18 Workplace Unions
Effect of Pandemic on Churches
The Guardian reported that the United States is also experiencing a gradual shift toward a society that is less religious. Thus, thousands of churches are shutting their doors year. Many experts feel this trend may have increased speed during the COVID-19 outbreak. In addition, due to this circumstance, pastors will need to make some challenging choices, as they will need to determine at what point a congregation with a declining membership is no longer viable. However, it has also resulted in a booming market for people interested in purchasing churches, as formerly used places of worship are currently finding new uses.
Although Covid-19 may have been a contributing factor, there is a larger and longer-running phenomenon of individuals moving away from religious practices. In 2017, Lifeway conducted a poll targeting young adults between 18 and 22 who had attended church consistently for at least one year while still in high school. According to the company's survey findings, seven out of ten people had ceased going to church regularly. Conversely, Lifeway's director, Scott McConnel, asserted that "The closures, even for a temporary period, impacted a lot of churches.
People breaking that habit of attending church means many churches had to work hard to get people back to attending again." He also noted that protestant church leaders have claimed that common worship participation is at only 85% of pre-pandemic levels. However, research conducted by the Survey Center on American Life and the University of Chicago discovered that in the spring season of 2022, 67% of Americans indicated that they went to the house of worship at least once a year, versus 75% before the pandemic.
Related Article:Local Authorities Closes Simalungun Christian Protestant Church Following Muslims' Opposition on Its Worship Service