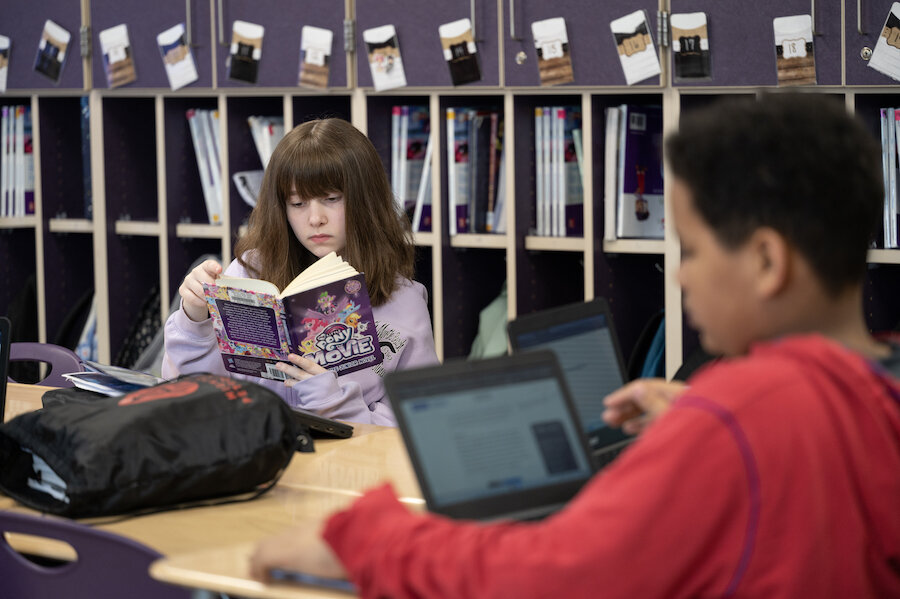 Regardless of their political leanings, many parents would likely agree on the necessity of protecting children from harm and nurturing their faculties of empathy and critical thinking. In the United States, those two responsibilities now sit at the heart of a vigorous debate about dignity and the rights of individuals to make their own choices on reading material in public schools.
The immediate issue involves attempts to restrict or expand books and courses that address themes like violence, teen mental health, race, sexual orientation, and gender. Some parents worry their children are being exposed to graphic and confusing influences. Others are just as concerned about the effects of limiting what their children are allowed to read. Their concerns are reflected in state legislatures and Congress, which collectively are weighing 119 bills affecting education materials.
Parents on both sides share a concern about the welfare of children. In many communities, that commonality is proving more unifying than divisive. In school board meetings and parent town halls from Connecticut to Texas, at the level where neighbors sit with neighbors, the spike in efforts to control the choice of books in schools is resulting in new civic vigor tempered by reason and respect.
When "you go into public education, and you see all these different types of people and their struggles … that just builds your empathy so much," Sheila Michaels, a high school librarian in Nixa, Missouri, told The New Yorker last week.
Often a hardened debate at the local level discovers that school systems have made good choices. In Pensacola, Florida, the Escambia County school board recently met with more than 150 members of the community for nearly eight hours to vet challenges to just four books. In the end, the books survived.
In a long meeting with state education officials in Newtown, Connecticut, last month, parents resolved their differences with a proposal to create an app that would allow them to inform school libraries if they wanted to prevent their children from checking out specific books. In Denton, Texas, a harsh debate about books in April led into a discussion about civility.
A nationwide example is a federally funded effort to write a curriculum "road map" for history and civics learnings. Danielle Allen, a political theorist at Harvard University and part of the team that wrote the new curriculum, says team members were able to reconcile their right-left divides. "The only way to reboot civic learning is if we adults can name and shake our addiction: It's hate, rage and division. Our addiction is one reason why the kids are tuning us out. If we want them to learn, we've got to quit fighting so much. We've got to create some common ground," she wrote in The Washington Post. 
As the debate on books in schools is showing, democracy isn't measured by whether a society has resolved the issues that stir the conscience of its people, but by whether its deliberations are marked by respect and reason.