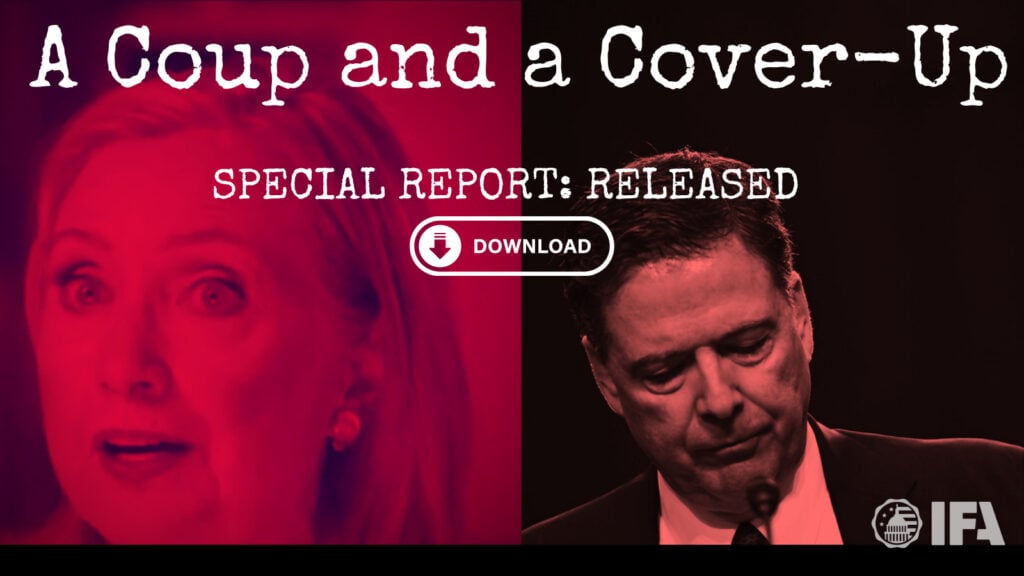 Reports from the past few years have proved the government's interference in previous elections. A former Trump adviser is claiming that the government is preparing to interfere again in 2024.
From The Gateway Pundit. Former deputy national security adviser under former President Donald Trump, K. T. McFarland, joined Maria Bartiromo's Wall Street on Friday to discuss the Durham Report and others.
In a stunning allegation, McFarland said that the FBI, Justice Department, and CIA are planning to rig the upcoming 2024 U.S. presidential election.
According to McFarland, these intelligence agencies, having succeeded in rigging the 2016 and 2020 elections, aim to prevent Donald Trump from winning.
"We now have black-and-white evidence that the FBI interfered in the 2016 election. When they failed to elect Hillary Clinton, they set out to destroy the Trump administration," said McFarland. …
McFarland continued, "Go back to 2020. It was the CIA this time that got involved in the 2020 election with those 51 former intel agents who talked about the Hunter Biden laptop as total Russian disinformation." …
According to McFarland, the FBI, DOJ, and CIA have gotten away with it for two elections and will do it again in 2024 because there's no consequence.
"The difference is, in 2024 the evidence is there," she said. …
"Those individuals have to be terrified that a Republican president comes in in the 2024 election with a Republican Attorney general, investigates them and charges them all with the crimes they've committed over the last eight years," she added. …
K. T. McFarland, a former Deputy National Security Advisor, says the FBI, Justice Department, and CIA will rig the 2024 U.S. presidential election, following their success in rigging 2016 and 2020, because they won't allow any candidate to win that would hold them accountable:… pic.twitter.com/30dSX700HQ

— KanekoaTheGreat (@KanekoaTheGreat) May 21, 2023
How are you praying against corruption in the 2024 election and beyond? Share this article to encourage others to pray.
(Excerpt from The Gateway Pundit. Photo Credit: Brett Carlsen/Getty Images)