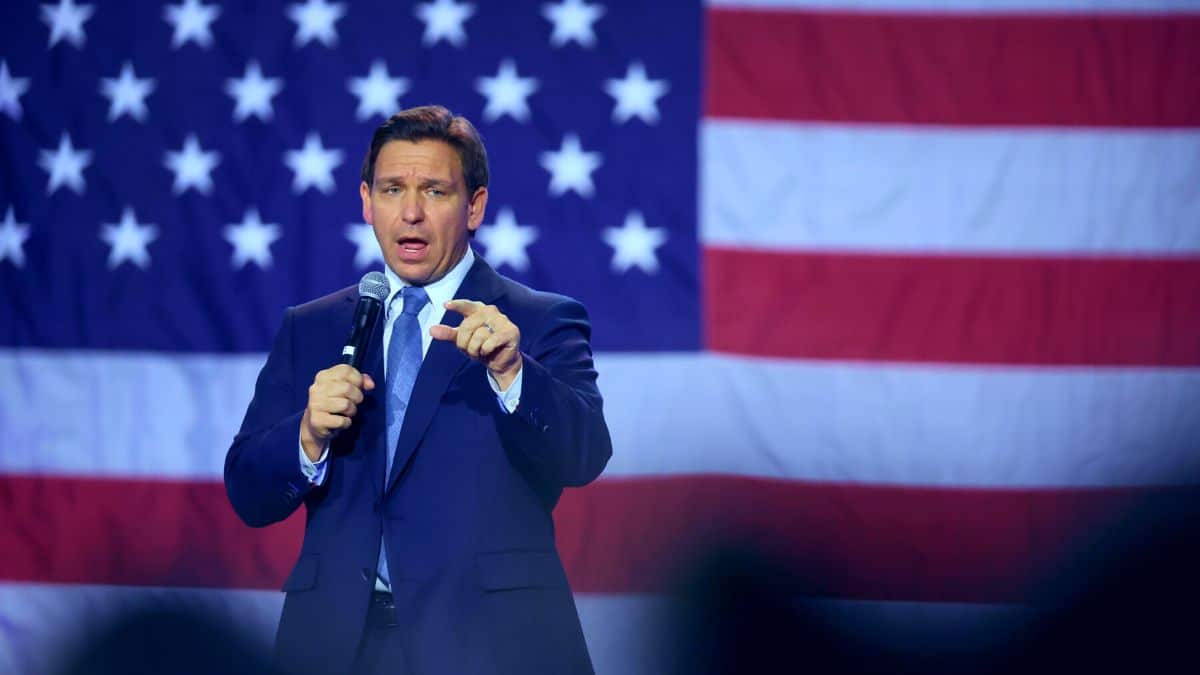 In an unprecedented move on social media, Governor Ron DeSantis of Florida is set to declare his bid for the 2024 presidency.
Sources close to the matter revealed that the announcement will take place during a Twitter Spaces event in which he will be engaging with Elon Musk, the owner of Twitter.
The sources disclosed this information to The Associated Press under the veil of anonymity, as they were not permitted to discuss the matter publicly.
The announcement is especially significant given DeSantis' widely perceived competition with former President Donald Trump for the Republican nomination.
With this bold move, DeSantis plans to utilize the Twitter platform to unveil his political intentions via an audio conversation with Musk.
The news of this unique announcement was further fueled by Musk himself during his address at The Wall Street Journal's CEO Summit in London.
Although he refrained from endorsing any political candidate, he hinted at DeSantis' upcoming announcement.
Musk shared that DeSantis will be making "quite an announcement" on Twitter and referred to the event as "the first time something like this is happening on social media."
He further elaborated that the announcement would involve live interaction, complete with questions and answers.
Echoing the whispers of her husband's imminent announcement, Casey DeSantis, the Governor's wife, posted a suggestive tweet on Tuesday.
Reacting to a Fox News story about the anticipated announcement, she commented, "Big if true…" and punctuated her tweet with a smiley face.
While this doesn't confirm the news, it certainly hints at a significant disclosure awaiting the Twitter Spaces audience on Wednesday.