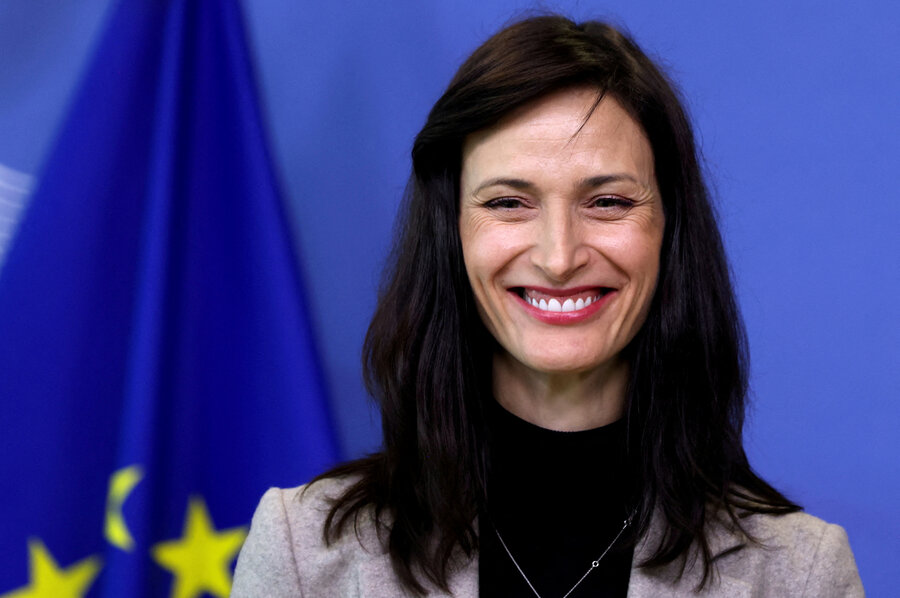 In personal income, Bulgaria ranks as the poorest country in the European Union. In civic spirit, however, the Black Sea nation may be displaying new wealth. Three years after mass protests for clean governance ended up felling a corrupt regime, the two largest parties agreed Monday to form a government that, according to reformist politician Kiril Petkov, will have "ministers who will work for Bulgaria without stealing."
A rising sentiment among Bulgarians in favor of clean leadership – nearly 9 in 10 people see corruption as widespread – has yet to be reflected in many concrete reforms. Five elections in two years revealed the sticking power of a corrupt elite. To achieve political stability after the last election in April, the new government will employ a novel compromise: A leader of the anti-graft party, We Continue the Change, will be prime minister for nine months; then the center-right party long trying to appear to be anti-corruption, Citizens for European Development of Bulgaria (GERB), will hold the premiership.
The two parties are feeling pressure from more than voters. To join the eurozone or for its people to enjoy visa-free travel in the EU, Bulgaria needs to implement deep change, especially in ensuring an independent judiciary and accountability for the chief prosecutor. The EU is also withholding post-pandemic recovery funds until Bulgaria makes sure the money does not line the pockets of politicians.
Young people clearly want Bulgaria to be closer to the EU and its values. That helps explain why the GERB party chose Mariya Gabriel, the former European Commissioner in charge of tech innovation, as its candidate to be the second prime minister. She says the country needs leaders who "work so that the citizens have confidence in them."
"The Bulgarian people," writes Hugo Blewett-Mundy of the Center for European Policy Analysis, "have lost their patience with what they see as a state captured and controlled by an oligarchic mafia." Their own shift in values – toward transparency and honesty in government – may now be front and center for a new set of leaders.