Father, we pray for our immigration system. Give our leaders wisdom, Lord, as they seek to protect our border and to protect us.
The American immigration system cannot survive the backlog of court dates caused by increasing numbers of immigrants.
From RealClearInvestigations. New migrants pouring into the U.S. after the Biden administration let a COVID-19 restriction called Title 42 expire last week will not break the nation's stretched court system. The system is already shattered, according to several former judges, immigration experts, and Department of Homeland Security data.
The average wait time for a "Notice to Appear" before a judge at one of the nation's 66 immigration courts is now four and a half years. In some cities it is much longer. In New York City, new migrants do not have to appear in court until 2032. This growing backlog creates an incentive for more people to cross the border and request asylum as each new case pushes assigned court dates further into the future. In the meantime, many migrants are permitted to live and work in the United States.  
"It's well past broken," said Art Arthur, a former immigration court judge and now a resident fellow at the conservative Center for Immigration Studies. "The courts weren't set up for this. When you don't do anything at the front end, the back end just collapses. Everybody who shows up now knows the chances are 90 percent or better you're going to be here indefinitely or forever." …
But a Feb. 18, 2023, internal ICE document obtained by RealClearInvestigations listing the top 10 backlogged locations shows court dates are already far in the future.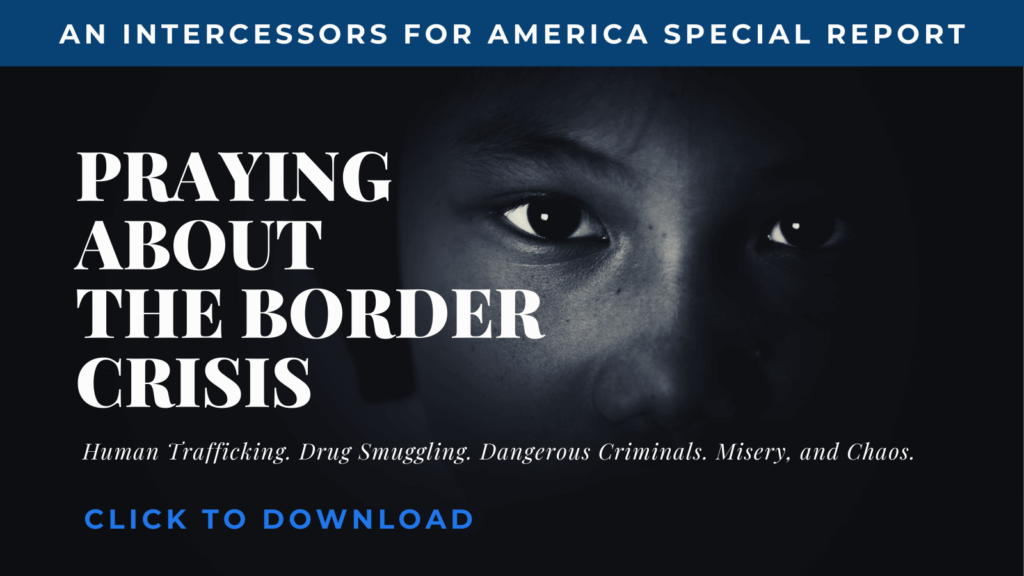 The document shows New York leading the list as "fully booked through October 2032." That time lag tops Florida locations, booked until 2028; Atlanta and San Antonio, where a migrant in the system does not have to appear until 2027; and a handful of other cities such as Chicago, Baltimore, Milwaukee, and Indianapolis, where the backlog carries into 2026. 
Early estimates are that at least 11,000 arrivals could pour into the U.S. every day with Title 42 lifted. But much smaller totals have clogged the system for years. …
Critics note the sharp disconnect between the estimated number of migrants who have crossed the border since Biden became president – more than 5 million – and the relatively small numbers of people with court dates. In theory, all migrants, whether they request asylum or not, would be assigned a court date. But the Biden administration has begun a policy of "paroling," i.e. releasing, many encountered migrants with the expectation they would report to immigration offices at their final destinations.  …
"Both parolees and asylum applicants are eligible for work authorization," said Rosemary Jenks, director of government affairs for NumbersUSA, a group pushing for tighter immigration policies. "Despite that, a huge number of those who say they're here for asylum never actually file an asylum application, so they live and work here illegally." 
As more migrants arrive, court backlogs will undoubtedly be pushed even further into the future. That in turn may prompt more migrants to work through the system, further burdening an overwhelmed system. The delays already in place make it all but impossible for judges to hear cases properly, according to Arthur and another former immigration court judge in Texas, Tony Rogers. …
Beyond the overwhelmed court system, the financial strain on taxpayers continues to grow. Sanctuary cities like New York, Chicago, and Washington, D.C. are struggling to meet the cost of just small fractions of the people swarming across the southern border. 
New York City is now reportedly spending roughly $8 million a day to house and care for them, some of whom have been bused there from Texas. Mayor Eric Adams said he is considering housing some migrants in a closed prison. Washington, D.C., facing a budget gap of roughly $1.7 billion, says its Office of Migrant Services has spent more than $15.1 million providing housing and other services to immigrants, a figure expected to climb to $52.5 million by October. In January, the state of Illinois rejected Chicago's request for money saying it had already spent close to $120 million on its "asylum seeker emergency response." …
How are you praying for our immigration system? Share this article to encourage others to pray.
(Excerpt from RealClearInvestigation. Photo Credit: John Moore/Getty Images)