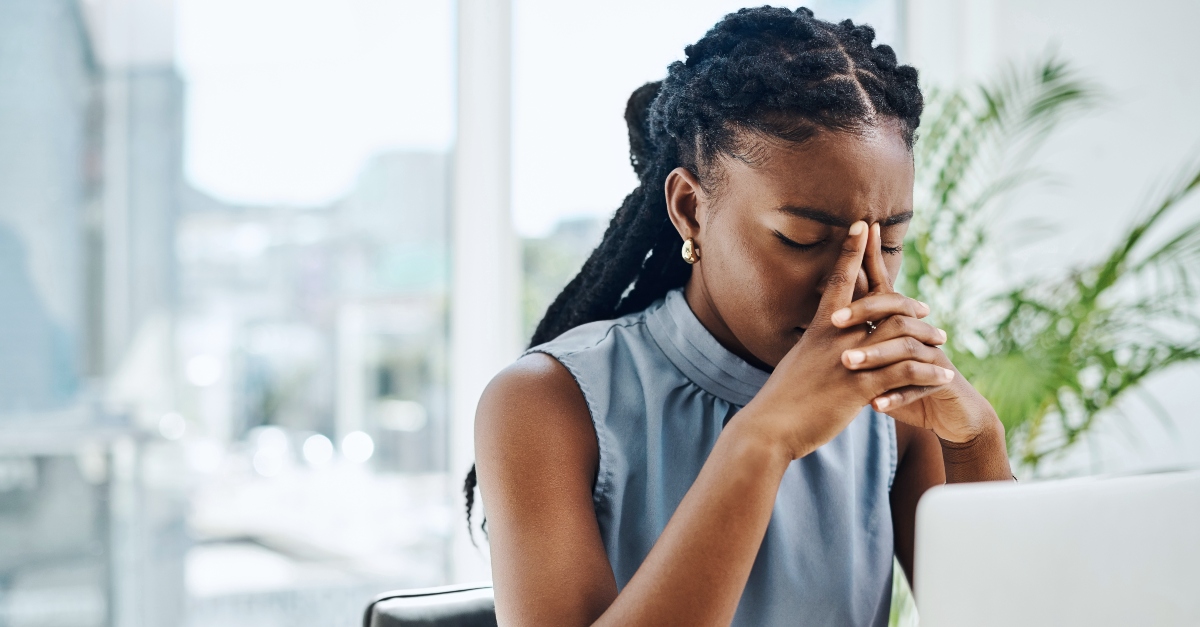 First Peter is an epistle that was written by the Apostle Peter from Rome and was addressed to a mix of Jewish and Gentile new believers scattered across Asia Minor.
To have a proper understanding of the trials from 1 Peter, one needs to understand the background and what was going on during the time this Epistle was written.
By showing the lessons on trials from 1 Peter and how Christians can apply these lessons to their lives today, it will ultimately help us grow in our relationship with Christ.
Christians may try to avoid trials; however, it is impossible to avoid trials as trials should be viewed as an opportunity for joy because trials deepen our faith.
1. Rejoice in Trials
The key passage on trials from the Epistle of 1 Peter consists of "in all this you greatly rejoice, though now for a little while you may have had to suffer grief in all kinds of trials. These have come so that the proven genuineness of your faith — of greater worth than gold, which perishes even though refined by fire — may result in praise, glory and honor when Jesus Christ is revealed" (1 Peter 1:6b-7).
The other main passage concerning trials includes 1 Peter 4:12-13, "Dear friends, do not be surprised at the painful trial you are suffering, as though something strange were happening to you. But rejoice that you participate in the sufferings of Christ, so that you may be overjoyed when his glory is revealed."
It is clear from these passages that all Christians will experience painful trials throughout their lives, and God will use these times to shape believers into His image.
This theme is important to understand when reading 1 Peter because the prominent themes of 1 Peter are suffering, trials, and persecution.
Believers should expect sufferings and trials because Christ endured sufferings and trials during His earthly life. As believers, we are not immune to these same sufferings and trials.
2. Encourage One Another
Peter wrote to Christians, who were facing persecution, and he urged them to persevere despite their circumstances.
During this time, the Christians that Peter was writing to were under persecution by Nero, as this epistle was most likely written in AD 64., which was before Nero's grand persecution of Christians.
The persecution that the Christians were undergoing was in the form of accusations, riots, and government force. Peter was writing to encourage his fellow Christians during the time of Nero's persecution as he knew the painful trials they were enduring. Through his Epistle, he was able to encourage the believers in Rome to persevere despite the difficulties.
Furthermore, Peter's whole purpose in writing this Epistle is to encourage his fellow brothers and sisters in Christ to stand firm. The Christians who Peter was addressing were being placed under trials that were quite intense, including death.
Peter wanted to encourage his fellow brothers and sisters in Christ not to have their faith weakened because of these trials, but rather, they should be strengthened by these trials. Peter was urging the Christians to be ready to suffer because Jesus Himself suffered the same trials.
Thus, it can be concluded that Peter's purpose in this letter is to encourage other Christians as they face persecution and to continue to stand firm in the grace of Jesus. Persecution helps the believer to develop a stronger relationship with Christ and a deeper dependence on Him.
3. Be Joyful
Concerning an understanding of the trials of 1 Peter 1:6-7, it demonstrates that despite difficult trials, a Christian's joy is not related to his surrounding circumstances. This means that the believer can find joy in any circumstance because they have lasting joy from Christ.
It should also be noted that the connection between 1 Peter 1:6 with James 1:2 is very strong because both writers use the Greek wordspoikilois peirasmois. In this sense, the authors were both emphasizing the idea that trials can be seen as opportunities to be joyful.
Trials may bring pain and grief; however, nothing can dismiss the everlasting joy in the Christian's heart by knowing Jesus. Happiness may last only for a short duration, yet joy from Christ endures forever.
Furthermore, the trials that Peter is referring to are mainly persecution because persecution causes the faith of the Christian to be strengthened as well as the trial of testing will show if the Christian truly has faith or not when he or she is tested in the face of persecution.
4. Stand Firm in Jesus
When the testing of one's faith comes, the trial is testing to see if the Christian's faith will be proven genuine. Genuine faith will result in praise, honor, and glory to be lifted up to our Savior.
God knows that we will fail trials just as Peter did, yet God wants to ensure we respond to trials in the correct manner. Trials should, therefore, be viewed by believers to be opportunities to show that our faith in Christ is genuine.
A lesson that can be gleaned from the trials of 1 Peter is that trials test our faith. When our faith is being tested, Christians should stand firm in Jesus.
Peter was able to give sound advice to the Christians to stand firm because he had already been well acquainted with being persecuted and was able to provide wisdom to his fellow believers.
Christians should rejoice at the thought of suffering for Christ because he who has suffered in his flesh is done with sin and chooses to live the rest of his life for God (1 Peter 4:1). Although suffering and trials can be difficult, we bring glory to God when we stand firm in Him.
Furthermore, Christians will be persecuted and will undergo trials and tribulations; however, they are lessons to be observed from these trials. Believers should not be surprised when they encounter trials because in this Epistle, Peter constantly reminds them that no one is immune to trials.
All Christians will suffer to an extent for the name of Christ. It is not shameful to suffer for the name of Christ, as Peter states; "However, if you suffer as a Christian, do not be ashamed, but praise God that you bear that name" (1 Peter 4:16).
Suffering for the name of Jesus is the greatest honor because suffering for Jesus demonstrates that we are truly following Jesus and we identify as His followers.
Christians are not to let ourselves be walked over and manipulated by the outside world, but rather, we are to be in submission to others to show our Christ-like behavior to cause more people to turn to the Lord.
5. Follow Christ's Example of Suffering
Despite the suffering Christians will bear, we still need to act in submission as in the Lord. Submission is just one of the three major points of 1 Peter, and the two other major points consist of salvation in 1 Peter 1:1-2:12 and suffering in 1 Peter 3:13-5:14. This lesson correlates with Jesus' teaching of turning the other cheek in Matthew 5:39.
When understanding suffering in trials, it is also important to acknowledge the times when Christians suffer not because they are Christians but because of their own behavior. Humans are fallen; therefore, it is not surprising that we all will continue to sin.
Due to our sins, we will also suffer. Peter speaks of these types of sufferings in 1 Peter 2:20, 3:17, and 4:15-16. What Peter is emphasizing in these passages is that if a Christian suffers because of his own sinful actions, he should not call out to God that he has suffered unfairly.
Trials come into the Christian's life to test the durability of one's faith. The suffering produces glory to God and abstains from bringing glory to oneself.
A groundbreaking find concerning lessons from the trials of 1 Peter can be found in the statement that when a believer undergoes trials for God, he or she finds favor with God. This is a lesson that can benefit Christians today.
If a Christian endures suffering for the name of Jesus, he or she finds favor with God. However, if a Christian suffers for his own sinful behavior, he should not expect praise from God. Peter demonstrates that believers should follow Christ as their example of suffering.
As stated, concerning suffering for the right reasons, believers are to ensure we suffer for the right reason rather than suffering to make ourselves appear more "holy" than others. Christians need to expect trials and persecutions in their lives because they are bound to come.
We are not spared from trials and troubles. In fact, we are promised persecution, trials, and troubles from the moment we become believers.
Furthermore, Peter writes about the "fiery trial" in 1 Peter 4:12, and this trial is given this name because it is connected with God's judgment of His children.
6. Remember That We Are Strengthened
Once a believer understands the importance of undergoing suffering and trials, the believer will be able to better be used for the service of God. Trials come to strengthen us, and God places these trials in our lives to conform us to the image of His Son.
All of these trials are molding us and refining us for the day of our judgment. These trials should result in joy for the believer because the trials and sufferings are ultimately strengthening our relationship with Christ.
When Christians respond to suffering and trials, there is an approach that we can take to honor God.
The six responses that Peter writes for how Christians should respond correctly to suffering and trials consist of not being surprised that you are going through suffering and trials, entrusting your entire self and soul to God, not being ashamed, responding in joy and rejoicing, respond with doing good deeds to others even those who are persecuting you, and to glorify God in all of your sufferings and trials.
When a Christian honors God through their suffering instead of complaining, it will cause their relationship with God to be strengthened.
In this sense, Peter correlates with Paul's teaching that believers should not complain or grumble so that they will shine like stars (Philippians 2:14-15).
Moreover, this lesson is in line with when Peter writes, "So then, those who suffer according to God's will should commit themselves to their faithful Creator and continue to do good" (1 Peter 4:19).
Going further into 1 Peter demonstrates that once a Christian has gone through trials, it enables them to serve God better.
In connection with the persecution that the Christians were undergoing in 1 Peter, it can be concluded that when someone suffers for Christ, it inherently makes their faith and relationship with God stronger.
They will no longer be as easily tempted, nor will they doubt their faith in Christ as much as they did prior to the suffering and trials.
As Christians suffer for Jesus, it makes one become more conscious of sin, and the Christian will choose to live his life no longer for evil desires but for the will of God.
What Does This Mean?
The trials of 1 Peter benefited the Christians at the time of Peter's writing, and the trials that we as Christians face daily benefit us in our walk with Christ in the present day 21st century.
When we undergo trials and sufferings, God is refining us in the fire to become purer in our faith, which will "result in praise, glory and honor when Jesus Christ is revealed" (1 Peter 1:7).
Trials and suffering from the hand of God should not be seen as a punishment but rather as lessons and opportunities to find joy in the darkest situations because even in the trials and sufferings, Christ is with us.
For further reading:
How Do We Discover the Purpose Behind Our Trials?
What to Do When Life Tests Our Faith
Photo Credit: ©iStock/Getty Images Plus/Delmaine Donson
---
Vivian Bricker loves Jesus, studying the Word of God, and helping others in their walk with Christ. She has earned a Bachelor of Arts and Master's degree in Christian Ministry with a deep academic emphasis in theology. Her favorite things to do are spending time with her family and friends, reading, and spending time outside. When she is not writing, she is embarking on other adventures.