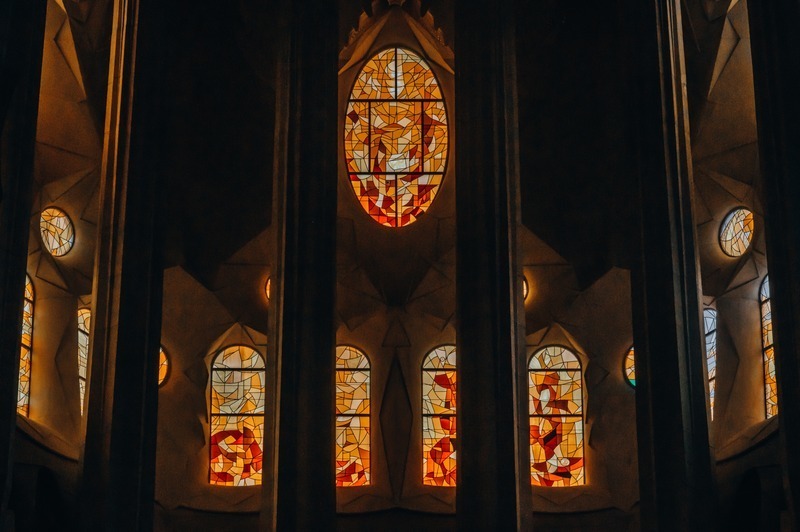 An unexpected find was recently made by an antique collector from Lancaster, Pennsylvania, in a dilapidated church in West Philadelphia. Paul Brown, who often gathers relics from the 19th century, by chance discovered two filthy windows in the stone walls of the 1901 Gothic Revival church that turned out to be more valuable than he had originally assumed.
During a purchase he made from the church's new owner, the Emmanuel Christian Center, who intended to remove the windows as part of a broader remodeling project, Brown said to The New York Times that the windows caught his interest. An opportunity presented itself when a worker involved in the salvage operation at the church approached Brown and asked if he wanted to remove the windows before they were destroyed with a sledgehammer.
Lancaster Antiques Collector Discovers Rare Tiffany Windows in Dilapidated Church
According to the article shared in Yahoo! News, in response to the offer, Brown spent $6,000 on the windows, hardwood pews, wood trim, floors, tables, chairs, and lighting fixtures. Brown contacted Philadelphia-based auction firm Freeman's after the windows were painstakingly removed from the stone and packed in packing blankets, according to the Philadelphia Enquirer.
Brown received some unexpected information from Freeman when he revealed that the windows were priceless Tiffany masterpieces. According to Brown's account, their filth prevented him from understanding their significance. Brown, who has worked in the salvage industry for 30 years, said that by the time he often gets to a job site, there's usually not much left to care about because it appears like most people have given up.
Also Read: Civil War Uncovers Hidden Christian Wall Art in Ancient Sudanese City's Secret Chambers
Rare Tiffany Rose Windows Set to Fetch Up to $250,000 Each at Auction
The windows, which measure about eight feet in diameter, were found to be rare Tiffany Studios works made around 1905. According to the article in The Robb Report, established in 1878, Tiffany Studios became well-known for its elaborate glass lamps but also created stained glass for many American churches. Louis Comfort Tiffany, its founder, also served as Tiffany & Co.'s first design director at his father's illustrious jewelry business.
The two windows had an anticipated sale price of between $150,000 and $250,000 when they were put up for auction at the end of April. This unanticipated discovery serves as a reminder of the hidden jewels that can be found in the most unexpected places and has the potential to generate large financial gains. Additionally, it demonstrates how Tiffany's artistry continues to be valuable and alluring more than a century after the windows were first created.
In the article that was shared in ArtNet, it is said that the two radial windows have a remarkable variety of colors, with colder yellow and green tones in the center and warmer purple and navy tones at the margins. The Holy Spirit is symbolized by a white dove in flight in one window, while Christ is represented by a golden crown in the other. Both sculptures are framed in unique woodwork.
The head of Freeman's design division, Tim Andreadis, praised the intricate nature of the pieces and noted their rich, significant history in Philadelphia. He declared that the upcoming Freeman's design auction in Philadelphia, set to begin at 11 a.m., will include the rose windows on May 18.
Related Article:Pope Francis Honors Greece's Cultural Heritage: Returns Three Parthenon Fragments to Athens