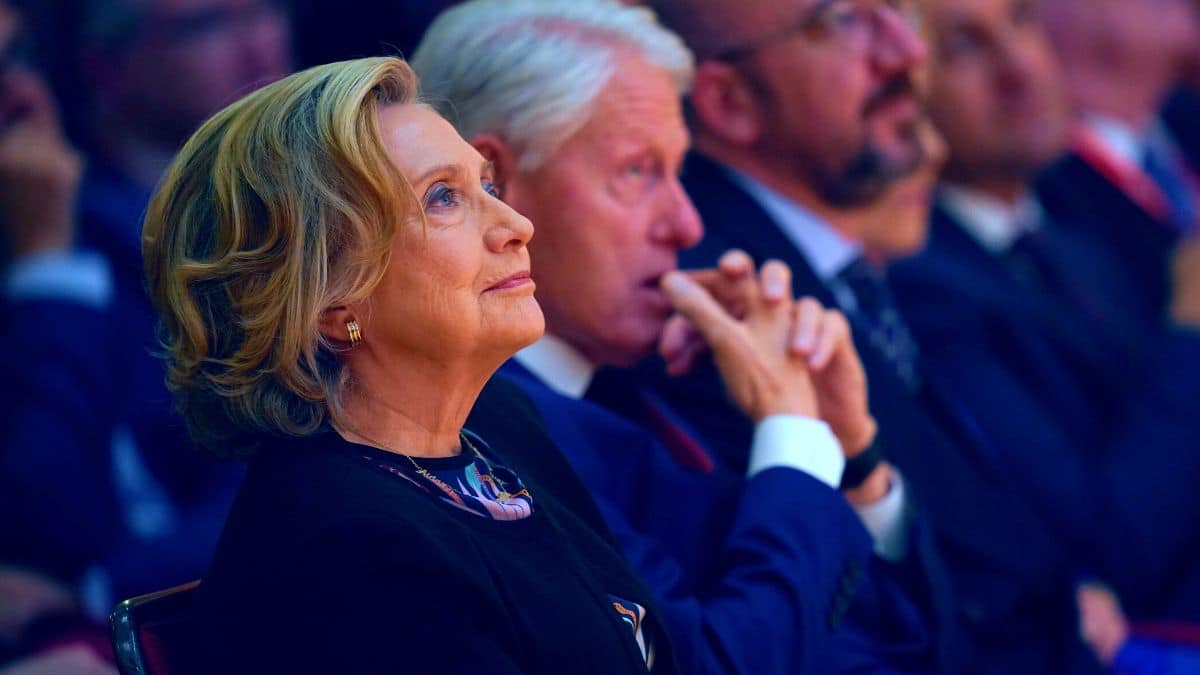 Originally published May 16, 2023 11:25 am PDT
A portion of Special Counsel John Durham's freshly released report addresses a significant but somewhat less publicized aspect of his investigation: foreign election influence efforts with the Clinton campaign by another foreign entity, referred to as "Foreign Government-3."
The report also suggests that these efforts may have targeted the Trump campaign in March 2016.
New Foreign Influence: Foreign Government-3
A key figure in these proceedings was an informant known as CHS-A, who had ties with the FBI.
This informant informed the FBI of attempts by a foreign government insider (referred to as "Insider-1") to arrange a meeting with Clinton, allegedly to discuss campaign contributions in exchange for the protection of the foreign government's interests should Clinton win the election.
The report states, "A Foreign Government-3 insider ("Insider-I"), who was known to the FBI to have foreign intelligence and criminal connections, had solicited CHS-A to set up a meeting with candidate Clinton because Insider-I wanted to propose "something" that CHS-A understood to be campaign contributions on behalf of Foreign Government-3 in exchange for the protection of Foreign Government-3's interests should Clinton become President."
Potential Illegal Contribution
While the FBI renewed the "Otherwise Illegal Activity" (OIA) authority for CHS-A to make introductions at an event, the report suggests that CHS-A had made a $2,700 campaign contribution on behalf of Insider-1 without the knowledge or prior approval of the handling agent.
If true, this would violate laws against foreign nationals making campaign contributions.
According to the U.S. Federal Election Commission:
Federal law prohibits contributions, donations, expenditures (including independent expenditures) and disbursements solicited, directed, received or made directly or indirectly by or from foreign nationals in connection with any federal, state or local election. This prohibition includes advances of personal funds, contributions or donations made to political party committees and organizations, state or local party committees for the purchase or construction of an office building funds under 11 CFR 300.35, and contributions or disbursements to make electioneering communications.

Foreign nationals are also prohibited from, directly or indirectly, donating to an inaugural committee; and it is a violation of federal law to knowingly accept such donations from a foreign national.
The report indicates that CHS-A claimed that the Clinton campaign was fully aware of the foreign origins of this contribution: "CHS-A also told the handling agent that "[t]hey [the campaign] were okay with it. […]yes they were fully aware from the start" of the contribution being made on behalf of a foreign interest and CHS-A offered to provide a copy of the credit card charges."
Lack of Documentation and Investigation
According to the report, there was a significant lack of documentation and investigation regarding this potential illegal contribution.
Despite the informant offering to provide a copy of the credit card charges, there was no record of the handling agent asking for or securing a copy.
The report also criticizes the FBI's decision not to open a separate investigation into the foreign influence threat, despite clear evidence of such a threat.
Furthermore, the FBI did not provide the Clinton or Trump campaigns with a defensive briefing regarding the foreign election influence efforts by Foreign Government-3.
Durham's report concludes this section with a stark comparison: "Contrasted with the FBI's rapid opening of Crossfire Hurricane, the FBI appears to have made no effort to investigate the possible illegal campaign contribution… or the Clinton campaign's purported acceptance of a campaign contribution that was made by the FBI's own long-term CHS on behalf of Insider-I and, ultimately, Foreign Government-3."
What Else Durham's Report Said about Clinton
The Role of Perkins Coie and the Clinton Campaign: One notable point concerns the law firm Perkins Coie, which represented the Clinton campaign. Attorney Michael Sussmann from Perkins Coie provided data and "white papers" to FBI General Counsel James Baker, claiming that these documents demonstrated a covert communications channel between the Trump Organization and Russia's Alfa Bank.
Durham's report says, "In doing so he represented to Baker by text message and in person that he was acting on his own and was not representing any client or company in providing the information to the FBI. Our investigation showed that, in point of fact, these representations to Baker were false in that Sussmann was representing the Clinton campaign."
The Involvement of Fusion GPS: The report also highlights that Sussmann and Fusion GPS, an opposition research firm hired by the Clinton campaign, provided the same unfounded Alfa Bank claims to various news organizations and were pressing reporters to write articles about the alleged secret communications channel. This information was subsequently used by the Clinton campaign to issue public statements and tweets regarding these allegations.
The report states, "On October 31, 2016, less than two weeks before the election, the New York Times and others published articles on the Alfa Bank matter and the Clinton campaign issued tweets and public statements on the allegations of a secret channel of communications being used by the Trump Organization and a Russian bank – allegations that had been provided to the media and the FBI by Fusion GPS and Sussmann, both of whom were working for the Clinton campaign."
The Role of Rodney Joffe: The report also draws attention to Rodney Joffe, a technology executive who was also represented by Sussmann. It suggests that Joffe had tasked computer technology researchers to mine internet data to establish "an inference" and "narrative" tying then-candidate Trump to Russia. The report states, "In directing these researchers to exploit their access in this manner, Joffe indicated that he was seeking to please certain "VIPs," in context referring to individuals at Perkins Coie who were involved in campaign matters and the Clinton campaign."