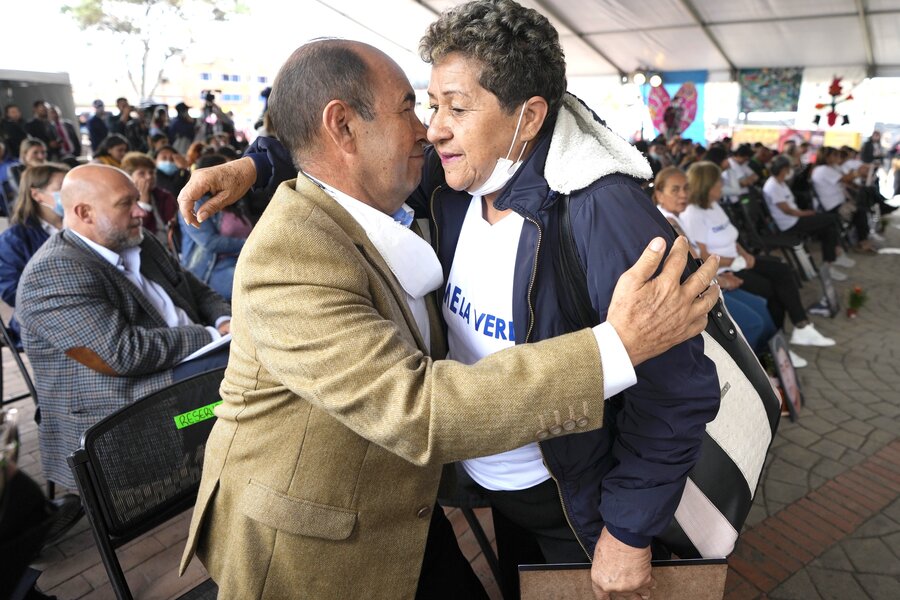 In December, the African nation of Zambia simultaneously enacted one new law abolishing the death penalty and another decriminalizing defamation of the president. That unusual combination of legal reforms – in some countries, dissent is still a capital offense – uniquely captured a shift in global norms. Zambia embraced a type of justice that views individuals as capable of innocence and goodness.
The shift in norms is clear from a new global survey on the death penalty by Amnesty International. While known executions rose 53% in 2022 – mainly in a small club of outliers including China, North Korea, and Iran – the real trend is in the other direction. Six countries ended the death penalty altogether. Several more adopted or extended moratoriums. "Notwithstanding the drawbacks … the world continued to move away from the death penalty," the report stated.
In one measure of that progress, 125 nations – nearly two-thirds of all U.N. members – have signed a United Nations moratorium on use of the death penalty. Governments aren't the only actors making the shift. In Colombia, for example, the end of a long civil war in 2016 was marked by reconciliation between the combatants – leftist guerrillas and the military – and families of their victims.
For a handful of states, execution is seen as a necessary tool of intimidation to quell dissent. Yet many countries abolishing capital punishment argue that stable and democratic societies are predicated on a recognition that life is a universal right and redemption after a crime is inseparable from innate dignity.
Those convictions share roots across religious traditions.
In 2022, for example, when Papua New Guinea abolished the death penalty, Prime Minister James Marape said, "For us as a Christian nation, the notion of 'Thou shalt not kill,' still prevails." In Kazakhstan, President Kassym-Jomart Tokayev called abolition a step "to fulfill a fundamental right to life and human dignity." In Zambia, President Hakainde Hichilema justified the end of the death penalty by saying, "We believe in showing strength through compassion."
Although the heavy-handed tactics of authoritarian states rightly stir international alarm, particularly when used to stamp out the democratic aspirations of their peoples, their deadly tactics are running out of room. "The taking of life is too absolute, too irreversible, for one human being to inflict it on another – even when backed by legal process," argued former U.N. Secretary-General Ban Ki-moon a decade ago. As the Amnesty report shows, humanity is moving irreversibly toward justice defined by compassion and redemption rather than condemnation and annihilation.