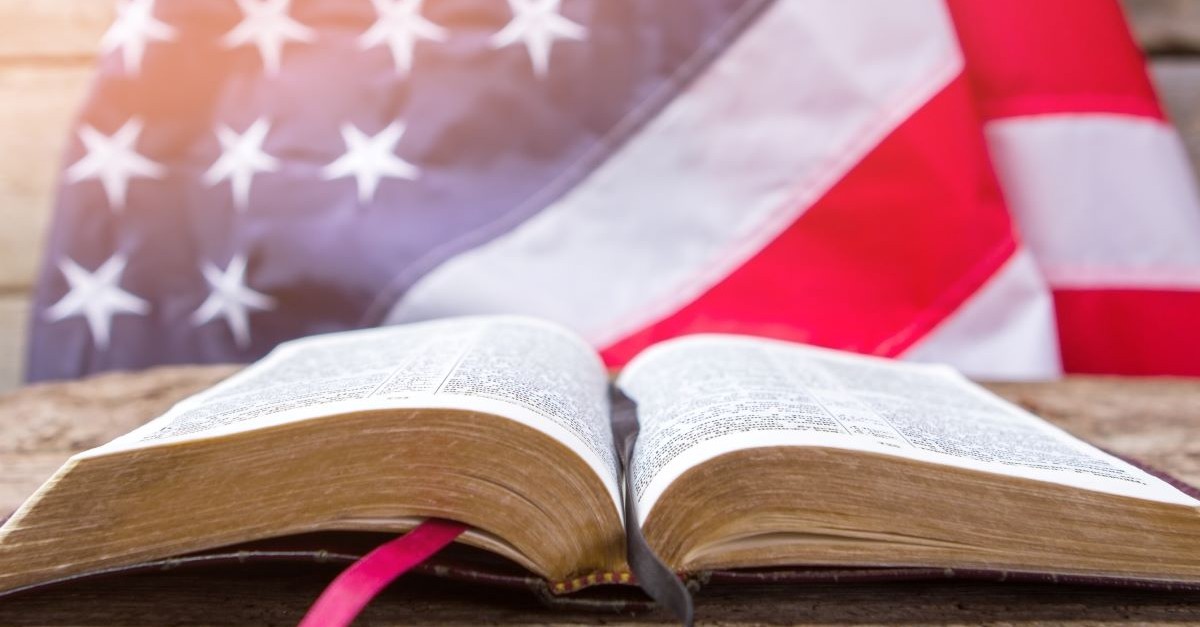 Award-winning Christian hip-hop artist Kevin "KB" Burgess says in a new book that the church must distinguish between patriotism and nationalism if it is to properly represent God's will on Earth.
A three-time Dove Award winner, KB says in his new book Dangerous Jesus (Tyndale) that the Bible permits patriotism but forbids nationalism. He said in an Instagram post that the book might be "my most important work to date."
View this post on Instagram
"I think that that's a good thing to be patriotic, to love your country," KB told Christian Headlines.
But if loving your country means "you can't say that your country did something wrong," or "you can't say the country needs to be better," or your country is to be praised and worshiped, "that is where you start to slip into nationalism," he added.
"[That's] where you actually take it somewhere that I don't think that there's biblical room for – because people who love Jesus are citizens of their country second to citizens of heaven. And to be a citizen of heaven means that you're going to see your country as a reflection of who you are, which is a broken person in need of a Savior that needs to be discipled, rebuked, corrected, sanctified.
"People compose America, and if they need to be sanctified, [then] of course, when they run businesses and have government programs and they lead, you know, sectors of the society, they're going to bring their brokenness to it, their sinfulness to it, and kingdom people must call those things out because all of those things have to bow a knee to the Lord Jesus Christ."
KB, in his book, urges Christians to view those "we disagree with as humans to be persuaded and not political opponents to be owned."
"I'm a child of a long legacy of men who have … fought for this country," he told Christian Headlines. "I grew up on an Air Force Base. I was taught early on about the cost that men and women have paid by their lives in serving this country and keeping this place safe."
He calls himself a "black-conscious conservative."
"I think that the black situation in America is a kind of culture – there's a culture around it, I think that there's a lot to look at, especially if you think about the Civil Rights Movement, which was led by the black church, and you think about the contribution to American society that black folks have had in this country. … But make no mistake, we are Americans – we are a part of the American story. This is where I'm from. It's where my mom was born, where her mom was from, where her mom's mom was from.
"We are in this together."
Photo courtesy: ©GettyImages/Denisfilm
---
Michael Foust has covered the intersection of faith and news for 20 years. His stories have appeared in Baptist Press, Christianity Today, The Christian Post, the Leaf-Chronicle, the Toronto Star and the Knoxville News-Sentinel.