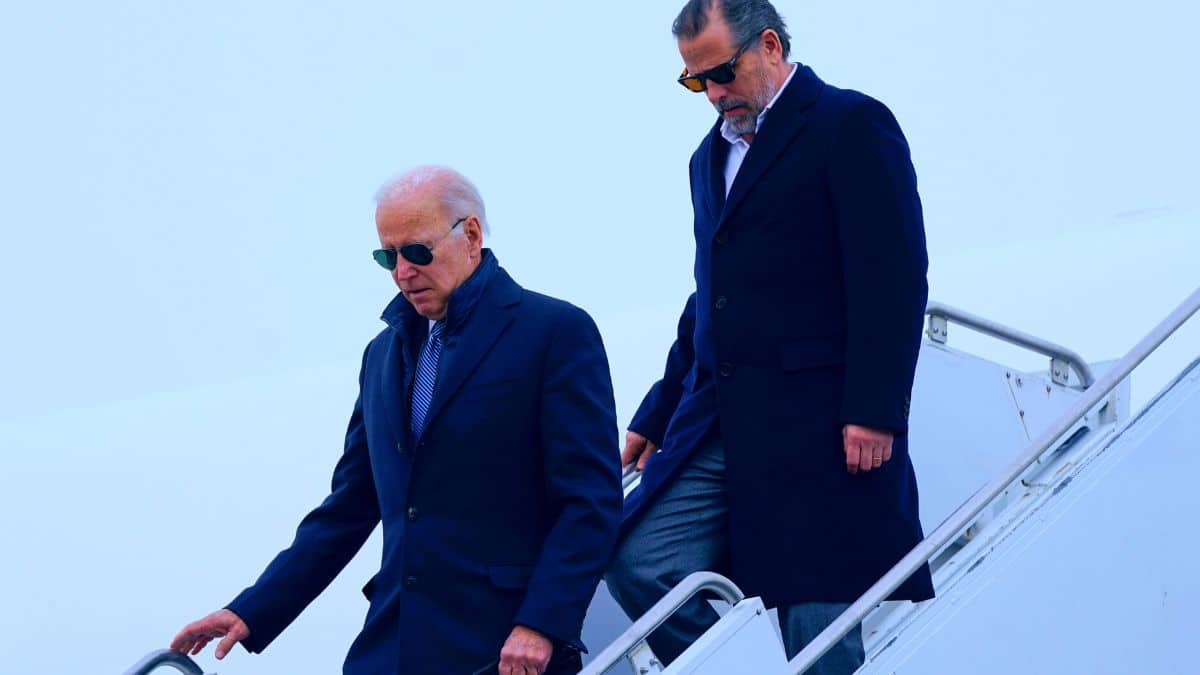 Republican Senator Ron Johnson has revealed that a Chinese-American bank voluntarily provided his investigation with bank records related to the Biden family, while U.S. banks have been uncooperative, Breitbart reports.
Cathay Bank provided Johnson with 200 bank records from 2017 and 2018, showing the Biden family's transactions with Chinese energy firm CEFC, whose top company lieutenant was the "spy chief of China," according to Hunter Biden.
In contrast, House Oversight Committee Chair James Comer (R) has faced difficulty obtaining the Biden family's bank records from U.S. banks.
During his probe, Comer issued subpoenas to obtain the records.
One of those subpoenas revealed that the Biden family members collectively received a $1.3 million cut from a $3 million wire transfer from CEFC, according to Comer.
"That is a very interesting development right there," Johnson told Fox News. "That bank from China [Cathay Bank]. Let's face it, the Communist Party controls those types of institutions. They willingly gave us the documents that backed up the Treasury records [Suspicious Activity Reports]."
Johnson questioned why a bank linked to China would be more willing to provide bank documents to investigators than U.S. banks under the control of U.S. banking regulators.
"Is that the Chinese Communist Party, is that a shot across President Biden's bow saying, listen, this is some of the information we have. If you don't toe the line, if you don't do things that displease us, we're going to even provide… more information?" Johnson questioned.
"So we obviously have a multiple-tier system of justice."
The revelation comes amid ongoing controversy surrounding the Biden family's business dealings in China, Ukraine, and other countries.
Republicans have raised concerns about potential conflicts of interest and allegations of corruption involving the Biden family.