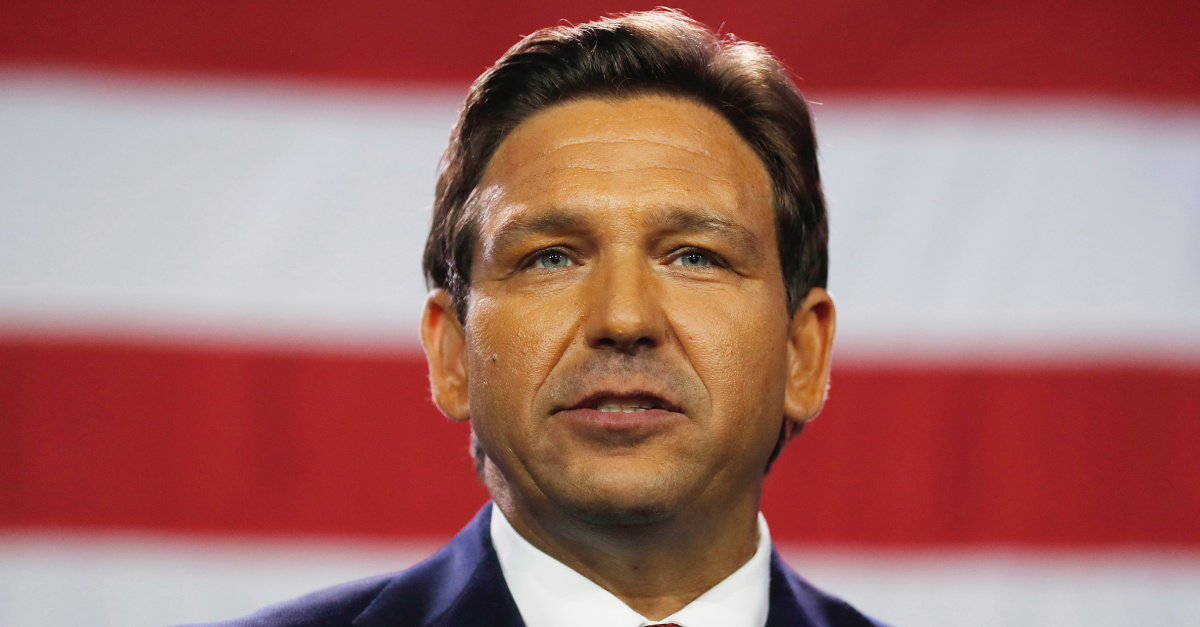 Florida Gov. Ron DeSantis is scheduled to speak at Liberty University's Convocation in April.
According to ABC 13, DeSantis will be the keynote speaker at the school's Convocation on Friday, April 14. Convocation is held twice weekly in the college's Vines Center Arena in Lynchburg, Virginia. Each week's event draws about 10,000 students, according to Liberty University.
"As a university that is committed to Training Champions for Christ with academic excellence, it is important for our students to hear from some of the nation's top influential leaders who are committed to the Christian faith while serving in the public square," said Liberty Interim President Jerry Prevo. "Gov. DeSantis comes in a long line of notable guests to Convocation. We look forward to hearing him encourage, educate, and inspire our students."
Liberty University says its Convocation events are "the world's largest gathering of Christian students." Internationally acclaimed speakers and leaders from various professions and fields regularly speak at Liberty's Convocations.
In previous years, speakers have included former presidents Donald Trump and Jimmy Carter, former Vice President Mike Pence and former Secretary of State Mike Pompeo.
DeSantis has served as Florida's governor since 2019. He attended Yale University and graduated with honors from Harvard Law School. He served as a JAG officer for the U.S. Navy in Iraq and at Guantanamo Bay, Cuba.
After his military service, he worked as a federal prosecutor before being elected in 2012 to the U.S. House of Representatives for Florida's Sixth Congressional District. He ran for governor in 2018.
DeSantis is widely regarded as a potential Republican presidential candidate for the 2024 presidential election.
Liberty is America's largest Christian university and has an enrollment of 130,000 students. Jerry Falwell Sr. founded the Christian college in 1971.
Photo courtesy: ©Getty Images/Octavio Jones/Stringer
---
Amanda Casanova is a writer living in Dallas, Texas. She has covered news for ChristianHeadlines.com since 2014. She has also contributed to The Houston Chronicle, U.S. News and World Report and IBelieve.com. She blogs at The Migraine Runner.