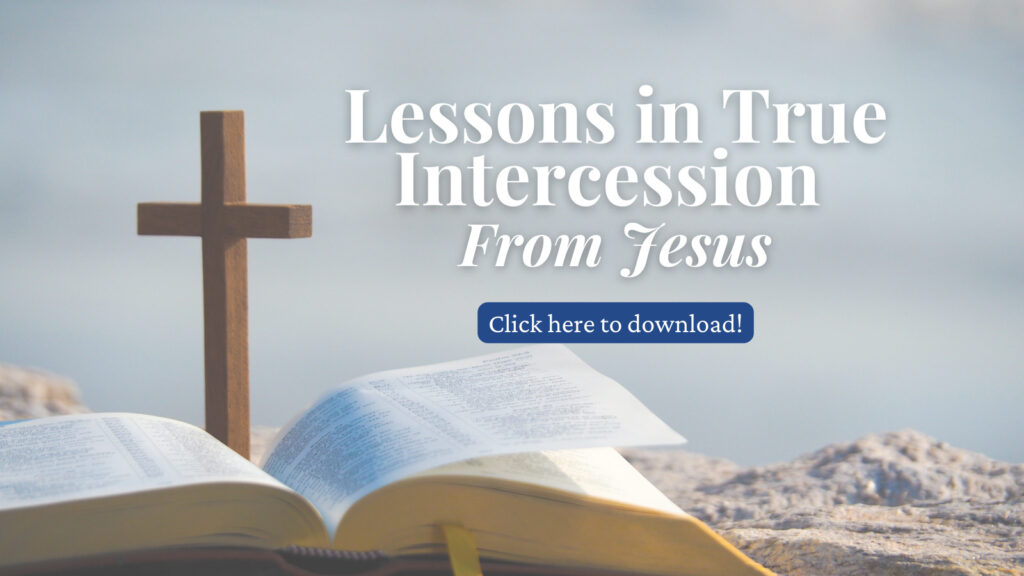 Intercessors for America has a Call Team that reaches out to our intercessors to thank them for their support and to pray by phone with them and for them, and for their families. Shortly after Dave Kubal became President/CEO of IFA in 2009, he began telephoning some of the intercessors himself. As the organization grew, Dave told the staff: "OK, this is what we're doing: We're calling everybody." But by 2020, IFA had grown so quickly and so much that a specialized Call Team was needed to do all those calls.
Today, Cara Vest, IFA's membership director, oversees the five-member team.
"I have five amazing intercessors," Cara said. "They love the Lord, they love to pray, and they love people."
Cara describes the team members' basic assignment and shares that the Lord often makes the phone call and prayer connection occur exactly when it's needed. The members phone the intercessors to thank them for their service and support, and then they ask if the intercessor has a personal need or prayer request. Virtually every intercessor welcomes this offer for personal prayer, Cara says, noting that many of them say things like: "You are calling at the exact time I needed you to call," or, "You are calling exactly when I was just asking the Lord for somebody," or, "I needed prayer — and here you are!"
Indeed, each team member confirms having such providential moments with those they phone.
Beyond providence, Cara also notes an element of the miraculous. "There are a lot of really amazing stories of healings and answered prayers that have come from these phone calls," she says.
Here's a bit about the team members, and some stories.
Thirteen years ago, even before there was an official Call Team, IFA Chief Financial Officer Cecelia Gleason invited Pat Dimsey to make calls from IFA headquarters. Pat initially declined. "My heart is with marriages and with families," she said. Undeterred, Cecelia asked her to pray about it. As it turned out, Pat had a revelation: "God said, 'One family at a time.'" And that's exactly what the phone-call ministry has enabled Pat to do, and the way it has enabled her to do it. "It's been a real blessing," says Pat.
Cara points out that the blessing goes both ways. "She just has this way with her words — making you feel like you're so loved," says Cara about Pat's gifting for encouragement.
Now, Pat lives in North Carolina, so she says she misses working in the same room with the IFA staff. Moreover, her husband passed away three years ago. That has been very hard, she says, but adds: "What's interesting is that God uses what you've been through. And I can't tell you how many widows and widowers I have been able to talk to, to minister to them and send them cards to let them know that, yes, it's a painful journey, but God will get you through."
Here Pat shares part of a letter she received from someone she has called and prayed with (the names have been changed for privacy):
You have been praying for Samantha and Jessica. Samantha has brain cancer, and her scans have been coming back clear. … We have an awesome God. And Jessica, her daughter — mother of three under the age of six — had breast cancer, liver cancer, and bone cancer. The doctor took a scan and cannot find any tumors, even in her liver. Praise our awesome God!
When people thank her for her calls, Pat says she reminds them: "You thank God, when we get off the phone, because He's the One that had me call you!"
Tom Sampley is the father of Kris Kubal, IFA's chief program officer. Cara describes Tom as "an incredible prayer-warrior intercessor." Tom's prayers are heartfelt, Cara says. "When you need that 'hug' prayer, where you just feel like you're being enveloped by God Himself, Tom is your man," she says.
Tom and his wife, Elaine, were missionaries to the Czech Republic for 13 years. "A lot of the work that we did overseas, of course, was bringing Jesus to the people in the Czech Republic," he said. There, the Sampleys got to see God at work, and Tom says one of the reasons he has been so blessed to be on the IFA Call Team is that he can see God working just as powerfully here in the U.S.
Tom describes many of his calls as being "God-directed," and he knows that that's because he begins his days by praying: "Just bring me to people who need encouragement, and to people who need to be prayed for. I don't know who that is, Lord, but You do."
Tom says he once reached a man who said: "I'm being driven by my wife to the emergency room — I have a heart problem — and you called." Another time, a lady said: "I was having a family meltdown, and something told me to pick up that phone when you called, because I was totally out of patience."
Tom's list of "those kinds of calls just goes on and on," he says, and he is always glad to bring prayer into those situations.
Moreover, Tom says he is glad to be serving IFA with his daughter Kris. "God created her for this," he said. "Always, in school and in college, she had all of that fervor for the Lord. And so, my wife and I were saying the other night: 'She's really using all of the gifts that God's given her, and she's doing a great job at it.' And mom and dad are proud!"
Britt Koester lives five minutes from IFA's headquarters, so she already does some of her calling from there. "I'm going to try to do that more, just because it's just so rich to interact with everybody there," Britt says. "There's just so much wisdom and so much surrender going on."
Cara recognizes the way many have responded to Britt's ministry. "She has a gift for people, especially older people — people just adore her," Cara says. "They are so drawn to her and so drawn to her prayers. She has cried and cried and cried on the phone with all these wonderful intercessors out there, because they just touch her so much."
Every month Britt goes into the IFA office the day the "robocalls" go out with a recording of Dave Kubal's voice, inviting people to the First Friday webcast. "Hundreds of people will call back," said Britt. Some of them, she points out, say things like: "I really wish I could be on the phone call. But actually, I just need prayer right now." Adds Britt: "I love that about robocall day, because we still get to pray."
One man picked up Britt's call but told her that he never answers "those calls," and he said he happened to be in a meeting anyway, just as she was calling. When he heard Britt say she wanted to pray for him, though, he initially went silent — and then he relented and gave her his requests.
"Immediately, I had a picture of his work in my spirit," Britt recalls, "and I had a picture of him praying over every material that he used, and he was installing them into these offices or homes. I didn't have any idea what he did. I told him that he was building thresholds for the Holy Spirit, and that I could see [people] moving in and out of the doorways. It was so beautiful."
After her prayer, the man told her that he makes and installs furniture in the homes and offices of "some very high-end users." He told how he had made a bed for someone for whom IFA has prayed often. He disclosed to Britt that he had called in ten intercessors to pray over the construction of that bed. "I fully believe [this man we're praying for] is going to come to the Lord," he said, "and we've already begun praying for his protection, because we believe that he will need protection."
Cara says that Britt frequently expresses gratitude for being permitted to minister to IFA intercessors this way. "They're just such servants of the Lord — even into their 90s," Britt said. "The Lord is just sustaining them, and then you can just tell they're so looking forward to heaven. They don't want to leave, and they want to still be purposeful, but they're just looking toward that with such great hope and no fear."
To be continued …
For Britt's most extraordinary story, you'll have to wait until Headline Prayer Live or until the second part of this article, when we'll also share the stories of two more members of the Call Team. We'll post Part 2 soon!
Watch Britt's testimony below:
Has the Call Team blessed you? Post below your own prayers for them and for those they phone.
Rich Swingle has taught and performed in 39 nations on six continents, mostly in his own one-man plays. He has also appeared in more than 45 film projects. He and his bride, Joyce Swingle, another contributing writer for IFA, now have 39 screen children. The Swingles live in New York City. Visit www.RichDrama.com. Photo Credit: Canva.