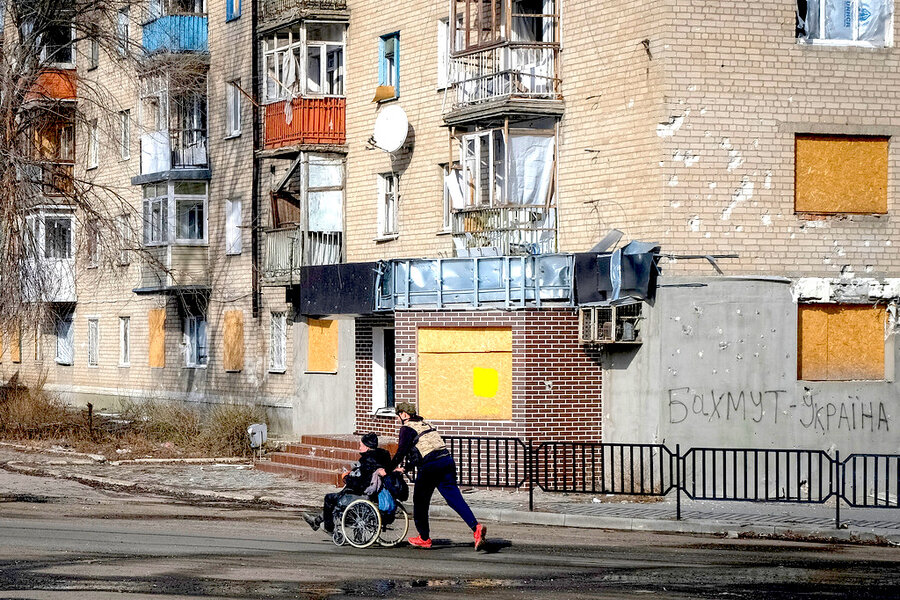 Despite a yearlong war with Russia – or perhaps because of it – Ukraine found the resources in February to aid another country in peril. It sent 87 specialists to Turkey to assist survivors of two massive earthquakes. The team, which included two search dogs, returned home this week.
"Despite the fact that Ukraine itself is currently in the flames of war, we are ready to provide support to those in need," said Minister of Internal Affairs Ihor Klymenko. "That's because the strong ones are always there to help and rescue."
One of Ukraine's strengths against Russia has been an army of civilian volunteers. President Volodymyr Zelenskyy calls them "the most powerful part of Ukrainian civil society." Soon after the war began, more than 1,700 volunteer organizations sprang up, both big and small. They filled gaps left by the government, supplying soldiers with essential goods, feeding and housing the displaced, and aiding those released from Russian captivity.
"It was all held together by friends, neighbors, and social media," said Iryna Derevyanko, head of a union in Kherson, about local aid provided during the battle for that city.
Other countries have noticed this "whole of society" war effort on behalf of democratic values and territorial integrity.
In Europe, a report in February from a think tank in Belgium, MCC Brussels, made this recommendation to the European Union: "What the war in Ukraine has shown is that real security comes from the people – from being able to call on, motivate and involve society in matters of collective interest."
In Washington, a few leading Ukrainian charities were invited in December to speak at a hearing before the Commission on Security and Cooperation in Europe, an arm of Congress. "Your work is the highest manifestation of the values of the republican system and the virtues of a free society," said Rep. Joe Wilson, co-chairman of the hearing.
In Taiwan, which faces an invasion threat from China, President Tsai Ing-wen told The Atlantic that a country's defense depends on the character of its people. "You need to have good leadership," she said, "but more important is the people's determination to defend themselves, and the Ukrainian people showed that."
One of the main targets of the Russian military – much to its surprise – has been the support networks of Ukrainian volunteers. Ukrainians were even startled by their own cooperation and resilience. Hundreds of thousands of them, writes Mykhailo Dubynyansky in Ukrainska Pravda, have "discovered qualities in themselves that they had no idea about." In December, President Zelenskyy gave out the government's first special awards for volunteers.
"And every year we will celebrate volunteer projects," he said.
Once the war ends in its favor, Ukraine will never be the same. It has become a model of grassroots resilience, built on local people embracing shared ideals of a peace-loving democracy.