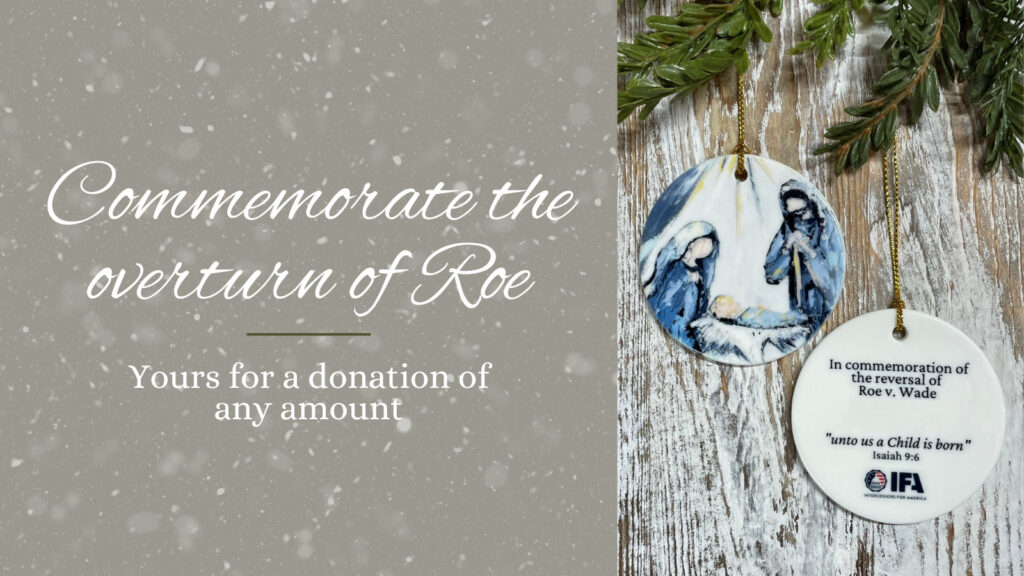 Analysis. The world we once knew has changed drastically. Schools are now unsafe for our children. Colleges, workplaces, even our own homes are now divided by woke ideologies.
But what would you do if your church were no longer a safe haven?
Have you taken your place on the wall? 
This is exactly what happened to former Nebraska news anchor and award-winning journalist Melanie Standiford. Melanie had heard about Texas pastor Mark Lee Dickson's wonderful initiative to create sanctuary cities for the preborn. She began to distribute petitions to create just such a sanctuary city for life in her own hometown.
Melanie was speaking out for life in her own church — and it cost the journalist her job.
She had actually been covering stories about the issue for over a year, stories like that of Hayes Center, Nebraska, which had become a "Sanctuary City for the Unborn." As a news writer, Melanie is expected to be unbiased in her reporting. But her own "fight for life" began in the privacy of her church, when someone wrote anonymously about her activities. The Flatwater Free Press published a piece about the petition drive.
Melanie was then called into her workplace on her day off. She was told she could no longer be employed with the news station, as an ostensible consequence of her practice of "partisan politics."
Looking back at everything that has happened, Melanie makes a clear-eyed observation.
"People who promote Planned Parenthood activities are not seen in the same light as those who are pro-life," she asserts. "When they do it, it's all about freedom and health care. But when Christians mention abortion and life, it's political. The climate now is, if you are a Christian and pro-life, you are labeled a hater; you are speaking 'hatred.' People who live out their faith are being persecuted, doxed, or fired. We are at a crossroads in this nation. We have to ask ourselves, who are we supporting? Are we supporting those who protect our religious freedoms, or are we sitting it out and letting the radicals gain more power?"
Counting the Cost of Serving Him
Ever since the article came out about Melanie and her pro-life stand, she continues to be insulted on social media. But Melanie refuses to back down. Here is a scripture she loves: Then he touched their eyes and said, "According to your faith will it be done to you … " (Matthew 9:29 NIV).
Melanie points out Satan's favored tactic of stirring up division. And of course, the Enemy continues to be a slanderer and deceiver. "When they don't have a solid argument, they resort to bullying, name-calling, and tearing people down. Just because we are a voice for the unborn, does that make us the awful things they call us? It's time for Christians to stand up. Let's stand together in faith and say, 'Enough is enough!' "
She offers some words of encouragement to believers and intercessors: "If you are not sure how to fight this battle, pray. Maybe your cause is different than pro-life; I never planned to be a face for the pro-life fight, but God has a way of putting us where He needs us. He doesn't really need me, but I want Him to use me in whatever way He can."
He can use you too, if you are willing to step out in faith.
Asked to describe how prayer has impacted her life, Melanie said this: "Prayer is such a gift … to be able to speak with our Creator! At any time — when I'm scared; in persecution, sadness, or doubt, it's comforting to know that He's in charge."
Now that Melanie's bold faith and brave stand have cost her the job she loved, how can IFA intercessors pray for her? Her desire is for clarity above all. She requests prayer to receive divine guidance, so she will know the next step, where to go, what to do.
Let's do exactly that, right now:
Father, we thank You for the boldness of Your servant, Melanie Standiford. She counted the cost and decided that her faith in You is more precious than her job. Please guide her steps. Your word says in Proverbs 3:6 that if we acknowledge You in all our ways, You will direct our paths. Give Melanie protection, support, and favor. Speak to her through dreams, through your written or spoken word, or through another believer. Lead her to that next place of service to You. Give her clarity, and reveal to her the path You have destined for her from before the day she was even born.
 And Lord, we pray for ourselves and for every intercessor reading these words, in our desire for that same blessing: Lead us into our next place of faithful labor for You. Show us what You require. Put us where You need us. Give us wisdom and understanding in this season. Give us discernment. We know that we are not exempt from persecution. We know that the battle is raging. We thank You for the blood of Jesus, the name of Jesus, the word of God, and the armor of light.
We will pray. We will trust. We will hope. We will armor up. We will work out our own salvation with fear and trembling, and having done all, we will stand. In Jesus' name. Amen.
Share your own prayers below, for Melanie, and for God to give all of us grace in the hour of trial.
IFA Contributing Writer Gloria Robles is a passionate intercessor with a prophetic voice for today. For more from Gloria, go to Spotify or Anchor to listen to her podcast, Something To Share. Photo Credit: Jametlene Reskp on Unsplash.