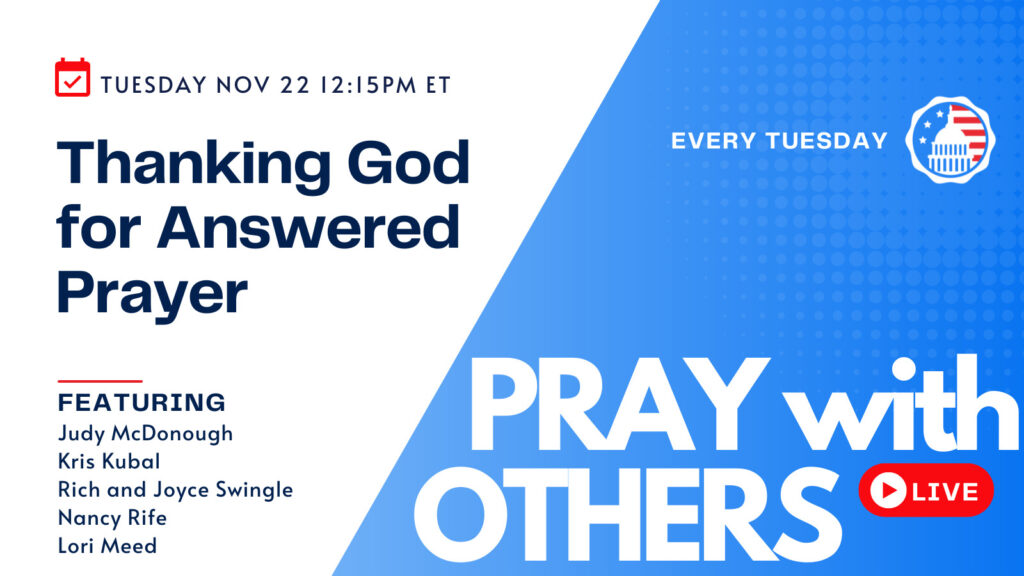 IFA invites you to take a break from negative headlines and join us in thanking God for what He has done this year in our nation and the many answered prayers we have witnessed. Today IFA's prayer webcast Pray with Others Live will focus entirely on thanksgiving.
It will be interactive! We are asking you to share answered prayers with us! Let's focus on answered prayer in government, our nation, or states and community.
Post a comment below with answered prayers or join the webcast through Facebook and post a comment. Or send an email to [email protected] with your answered prayers. We will share as many answered prayers as we can on the broadcast.
Don't worry if you can't make it at 12:15 pm ET, watch the webcast anytime at IFApray.org/watch/.
Here are the details:
Join live at 12:15 pm ET, November 22, 2022 at IFApray.org/watch/ or at IFA's Facebook page. Or call (667) 771-7910, access code 2452#.
Give thanks in all circumstances; for this is God's will for you in Christ Jesus (1 Thes. 5:18).
I will enter his gates with thanksgiving and I will come into his courts with praise (Ps. 100:4).